Whatsapp Desktop Connector
Setting up Whatsapp Desktop Connected bot is even easier, just Download the respected file that supports your OS and follow the instructions.
Step – 1
Sign up for Hybrid.Chat and Select Web Whatsapp bot from the given options.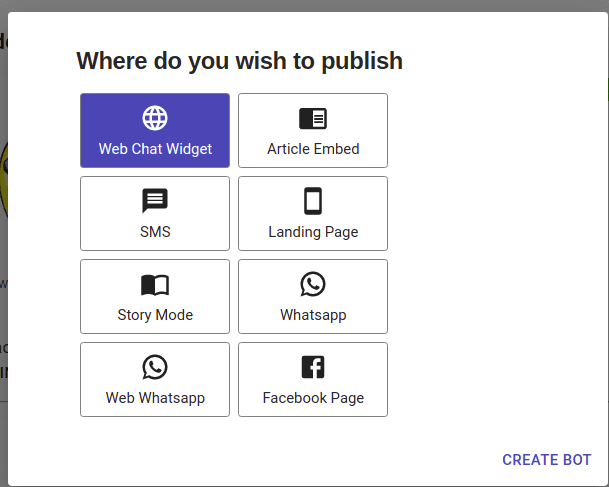 Step – 2
Copy the Bot embed code.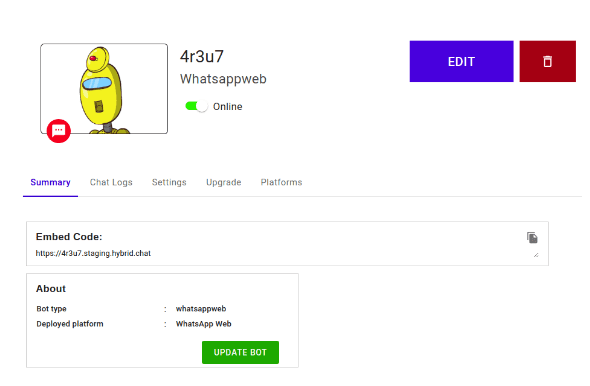 Step – 3
Run the Whatsapp Desktop Connector app and paste the Bot embed URL in the Field provided.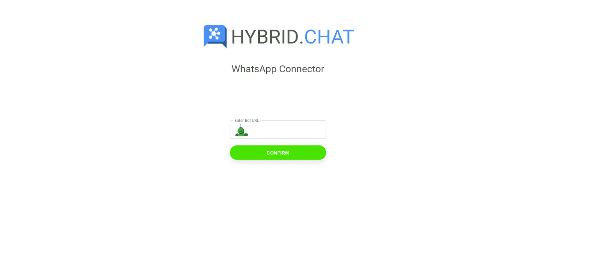 Step – 4
Scan the QR code with WhatsApp app using your Phone.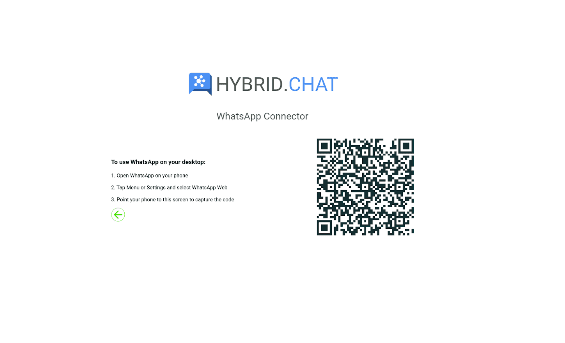 Step – 5
When you see this message, minimise the App and Start Chatting with your Clients.