How to Integrate a Chatbot with Shopify Website
Shopify has enabled over 1,000,000 businesses in 170+ countries to make sales worth $150 billion with its e-commerce platform. To run a successful e-commerce business, customer support is very important. Chatbot is one of the popular channels used to ensure timely and immaculate customer service. Here I will quickly guide you to add Chatbot in Shopify.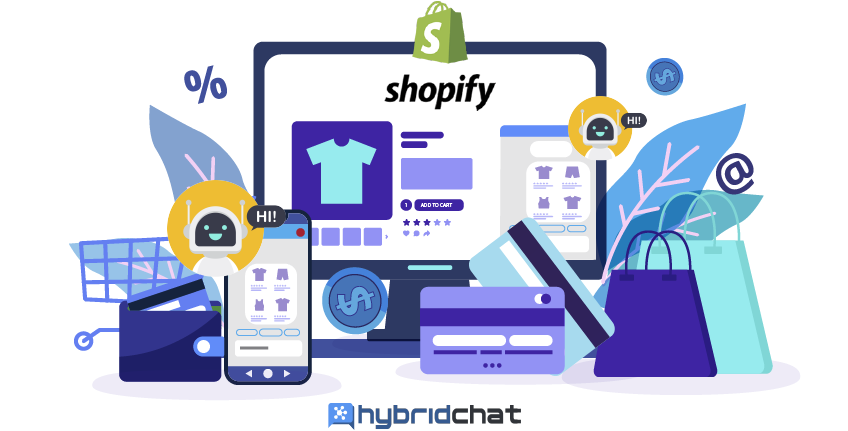 Customize your chat flow
Hybrid.Chat helps you provide exceptional customer service through conversational marketing. You can visit Hybrid.Chat to get started for FREE. Sign up for Hybrid Chat and open the Hybrid Chat dashboard > Bot Builder. Here you can choose to get started with the Shopify Chatbot for Website Template right off the bat or customize one too.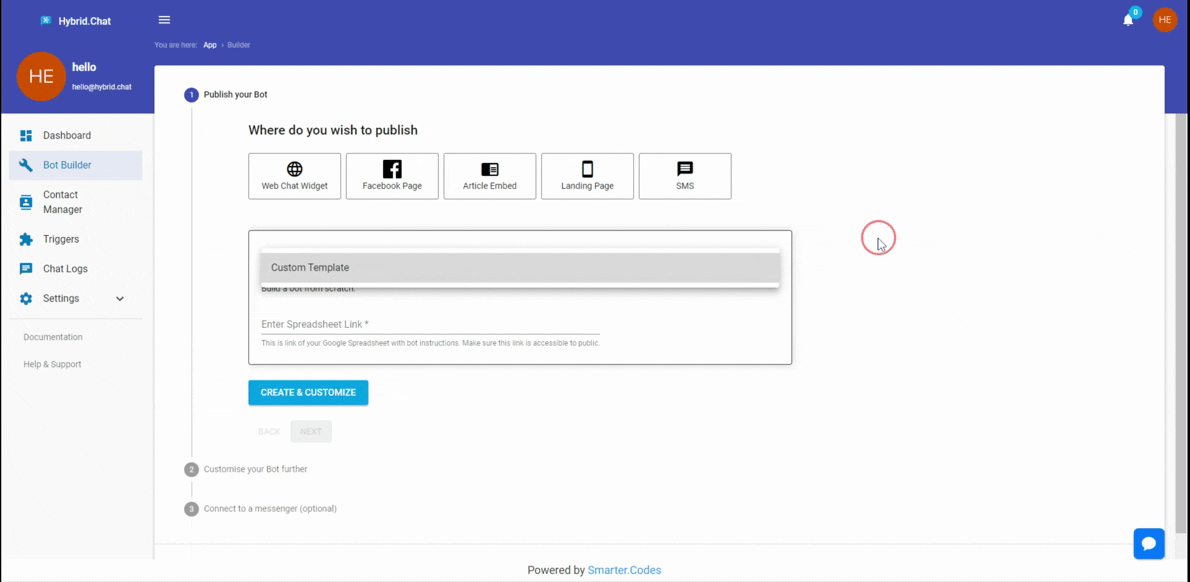 Go to Shopify and Login
Visit Shopify and log into your account. Go to the Online Store option and click it.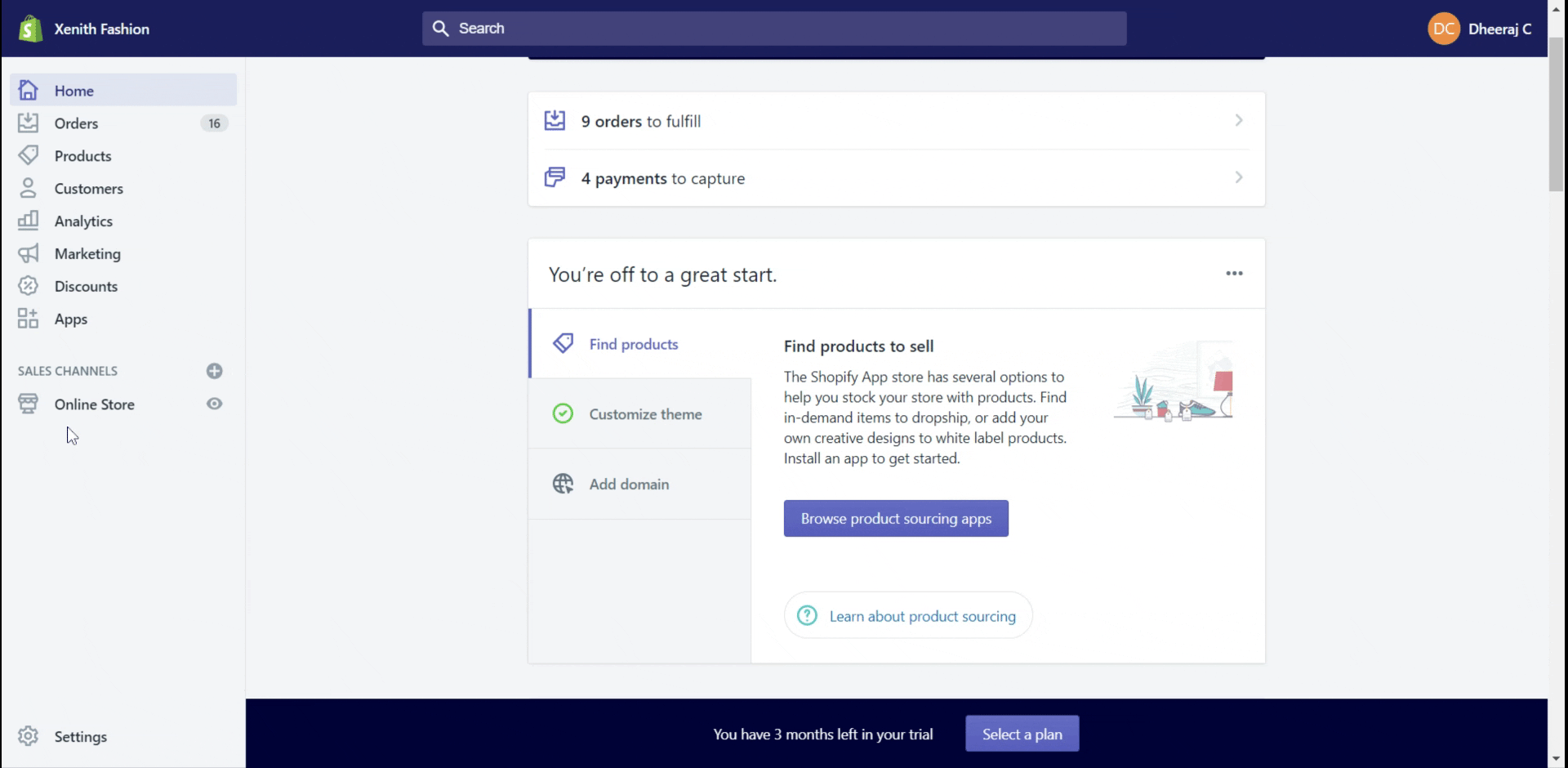 Select Edit Code
Go to the Themes section and click on the actions button therein. After this, click on the Edit Code.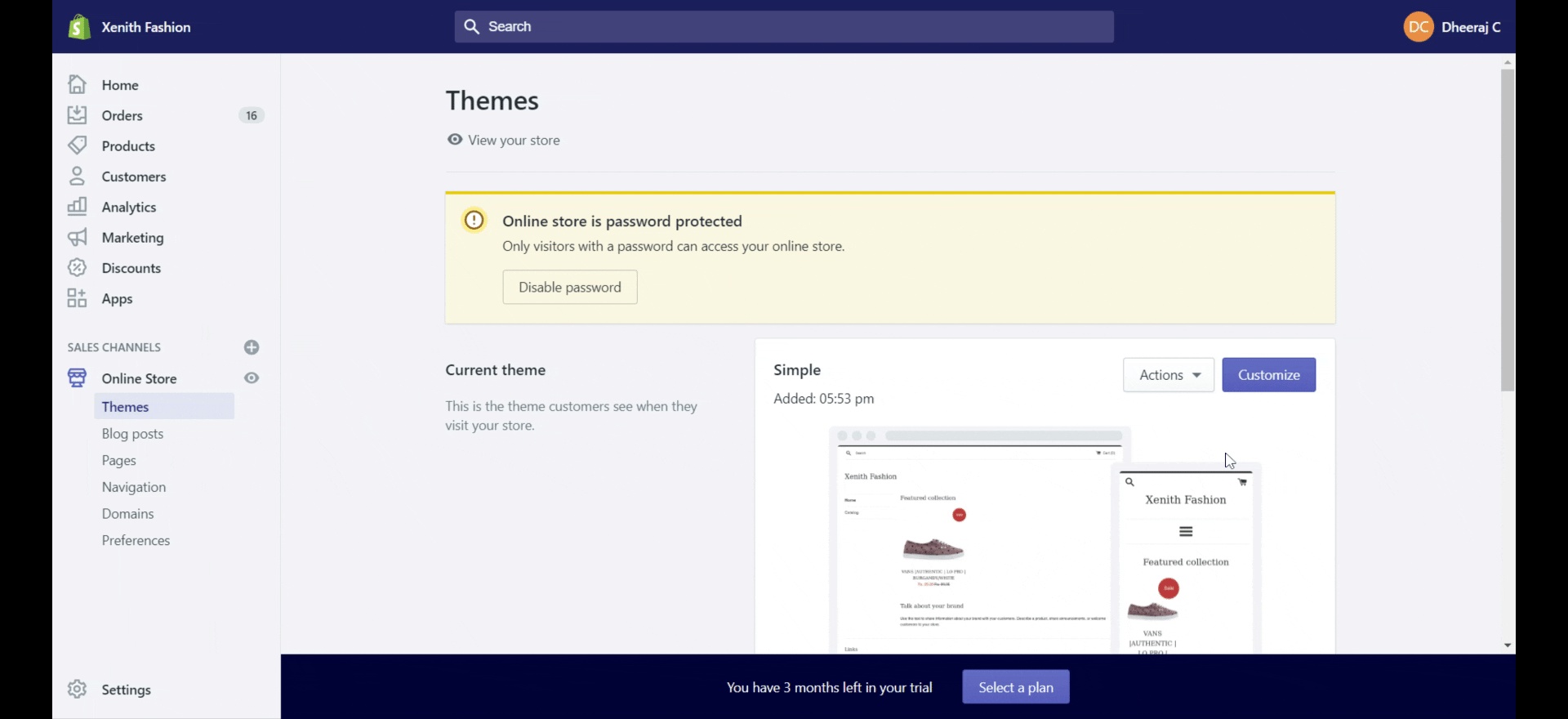 Script pasting
In the Edit Code section, you can see the Edit Code for Debut option on the left side. Click on Sections post which you need to open the footer.liquid section. Now paste the Chatbot plugin script copied earlier and press Save.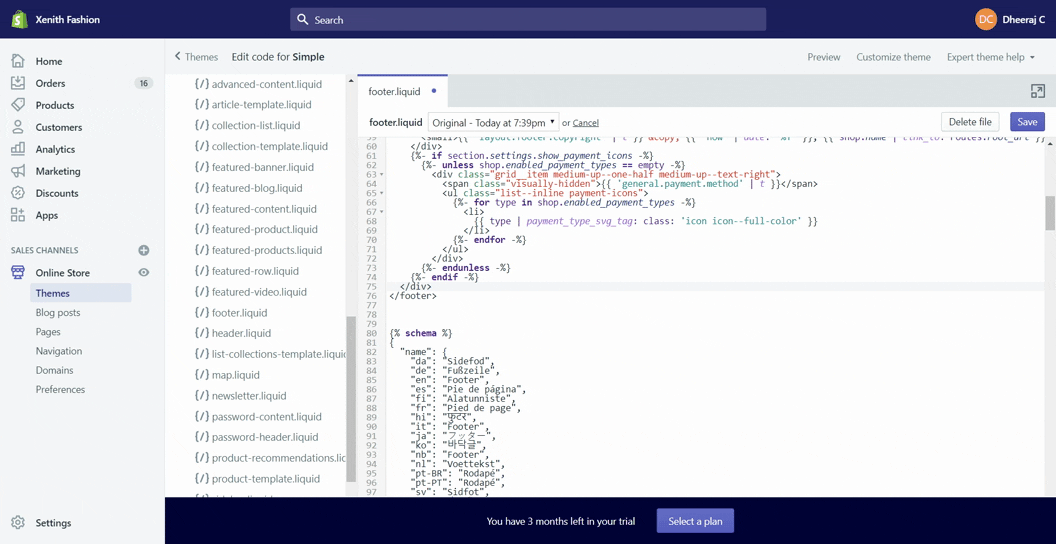 See the changes on Preview
Once the code is saved you can select the Preview option. Now you can see the chatbot pop up on the right corner at the bottom of the page.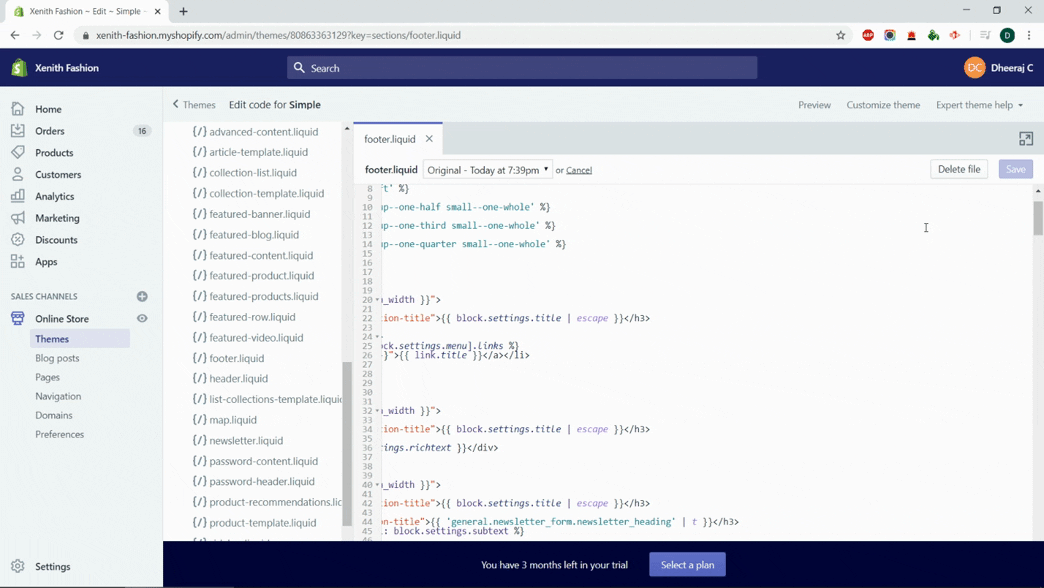 And you are good to go! Integrating Hybrid.Chat to Shopify websites is that simple.
You may also want to check how to integrate Hybrid.Chat in other CMS platforms:
If you are keen on a comprehensive customer support software then check out Hybrid.Chat's Bot + Human Solution.
At Hybrid.Chat we aspire to help businesses in providing top-notch customer service. We would love for you to experience the difference with Hybrid.Chat. You can begin by signing up here to rev up the customer delight. 😎