What is Conversational Marketing?
Conversational Marketing is a popular marketing strategy that leverages customer interaction while engaging the website visitors and converting the leads via dialogue-driven activities. This type of inbound marketing focuses on the interactions with the customer as compared to one-way communication.
The concept involves having meaningful conversations with consumers and making the buying experience seamless and hassle-free. 
Practicing conversational marketing doesn't mean that you need to stop your PPC. Click To Tweet Instead, it is an additional practice with a different approach. It focuses on connecting the sales team to your marketing endeavors so that the user has a great customer experience. This is achieved with the help of tools that can capture leads and communicate with users the way they want. For instance, messaging apps like WhatsApp, Social media, and SMS. This comprehensive approach fosters the amalgam of the sales team and the user's need to enable conversational marketing. 
Why do you need Conversational Marketing?
Conversational Marketing is making its way to the mainstream because of the changing customer demands. Customers want a distinct buying experience and over 87% of companies know that the traditional buying experience is not enough for the customers. Conversational marketing is the answer for a better experience in this digital age. Although the concept is currently getting the attention of marketers, it will soon be considered by managers. For now, companies who are early adopters are reaping the benefits. Let us explore why your business needs conversational marketing more than ever before. 
Customer experience has become a differentiator 
The internet has made the commerce space way more competitive than ever before. Customers can now get cheaper alternatives to products and services by simply typing in a keyword on the search engine. And there they have a gamut of options to choose from. With so many brands providing similar products/services, the user experience becomes the differentiator. For instance, if you are looking for an online streaming platform, then you would consider options like Netflix, Amazon Prime Video, and Disney Plus, etc. Now even though all platforms have amazing content, customers often prefer Netflix. Owing to the seamless and intuitive streaming experience of the platform. Moreover, the buying experience also has an important role to play.
Research tells that 67% of car buyers would go for an alternative brand if the online car buying experience is not optimal. Click To TweetUsers pick products and services that have a streamlined process. Conversational Marketing is all about meeting these customer expectations.Customers can need help and support at any hour of the day. They could be having trouble logging in or might want to know about a product before buying it. The requirements vary from business to business but it all narrows down to being there for customers when they need you.
Sadly enough, the long web forms do not serve customers well. They would rather prefer being able to directly connect with the brand via message. Conversational Marketing makes this possible! Your target audience or existing customers can get in touch with you anytime they want to. And the automated conversations will ensure that the customers get adequate help. Studies also suggest that most consumers prefer messaging companies to get quick answers to their questions which is the highlight of conversational marketing. 
Interacting with customers is a great opportunity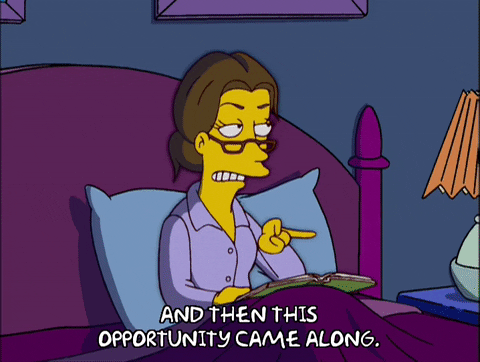 Online shopping has made it very convenient for customers to browse through products and choose the best one. They no longer have to visit a brick-and-mortar shop and they can simply stay at home and shop online. While the ease of purchase and information is a good part. Online shopping often lacks a personal touch. When you physically visit a store you have complete assistance whenever you need it. For instance, if you are trying on a shirt and the size doesn't fit you can always ask the store assistant to get you the right size. The lack of personalized interaction can often be a deal-breaker for some shoppers. Conversational marketing makes sure that this gap is filled with the right tools and strategies to make the customers feel supported. For instance, deploying a chatbot on your website which is available 24*7 can be incredibly helpful in assisting customers while you are fast asleep.
A strategy built around feedback and suggestions 
In conversational marketing, both lead qualification and sales are automated! It helps you understand the user's needs so that you can deliver services that are in demand. The chatbot can handle the initial customer queries and more complex issues can be allocated to a human. Feedback and suggestions rule the conversations which also make conversational marketing successful. Click To Tweet
For instance, a chatbot can be used to answer the common questions of customers. A human agent can step in later when the conversation gets complicated and needs human expertise. A lot of insight lies in these conversations. If there are a lot of queries from a customer for a particular aspect then this can be used to change the process. Likewise, companies can always ask customers for active feedback at different points of their purchase journey. Conversational marketing has its advantage in which customers can readily benefit from all the insights they keep getting. This means that companies can constantly improve their service and processes with customer feedback.
The Key Aspects of Conversational Marketing 
Understanding the key aspects of conversational marketing is easy: understand a conversation! I'm sure you will agree that a good conversation has the following aspects:-
1. Context
Context is the foundation of any conversation. Without context, a conversation would be vague and meaningless. Let's say that you bought a mobile cover online but received the wrong pattern. Now you can contact the customer service and ask for a refund. They tell you to wait for 4 days to get your refund. However, you wait it out and don't get a refund. You contact customer service again. Wouldn't it be annoying if you have to explain the entire issue all over again? Conversational marketing enables your business to talk to your customers in the right context. This way the customers won't have to repeat themselves every single time they chat with you. Thus, your business provides consistent and fast support to all customers. 
2. Personalization:
Whatever the conversation might be about, it is best when personalized. If your business is sending out generic emails and messages to clients, they will understand it soon. Sure, if you are notifying them of the latest discounts then it can be generalized. But if you are addressing a problem unique to them then personalization makes sense. A good way to add that personal touch is to call people by their names. Make sure that your chat scripts are designed by keeping personalization in mind. All the chatbots by hybrid.Chat are curated with the same idea. 
3. Instant response: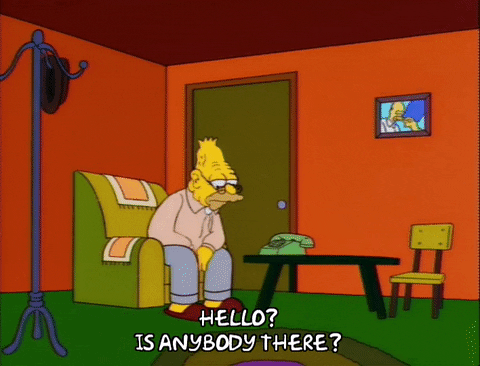 Conversations are truly complete and authentic when they are finished right on time. Otherwise, they tend to lose their meaning. And the same goes for conversations with the customer also. Imagine having trouble making a payment and you contact the customer care for the same. Now since this is a time-sensitive scenario, you would certainly need quick help. If for some reason you cannot connect with someone instantly, you might also lose interest in buying the product because of a lack of support. The same happens with customer interactions as well. Conversational marketing is all about being there for the customers exactly when they need you. When you quickly address the customer issues, they will be happy with your service and will be more comfortable the next time around. 
These aspects of conversational marketing can help you create a wonderful user experience. You can personalize the way you speak to customers to foster a good bond with your audience. Let us understand how you can implement conversational marketing for your business.
How to Implement a Conversational Marketing Strategy?
Let us look at some proven ways of improving your engagement from consumers and driving business growth via conversational marketing. 
Integrate it with omnichannel marketing 
Conversational marketing can work wonderfully when you couple it with an omnichannel strategy. According to experts, you should meet customers on the platforms that they are hanging out at. And essentially produce content that your customers can react to or act on. This will truly engage them and improve your chances of conversion. While you are publishing useful and actionable content on all channels, you should also focus on the other aspect. Which is whether the customer is interacting with your brand or not? A chatbot can help you open up two-way communication. And it can also integrate with omnichannel marketing. Customers can text you on social media as well as on your official website and you have all the data to user history. Make sure you have enough information and support guides for each stage of the buying cycle. 
Keep your personalization game strong
When you create content for your customers make sure that it has a personal touch to it as mentioned before. The reason being, customers are geared towards ignoring promotional campaigns and advertisements! They can identify such content right off the bat and wouldn't even care to read it. So how do you capture their valuable attention then? In the times when customers have an attention span of a few seconds, only relevant information will catch their eye!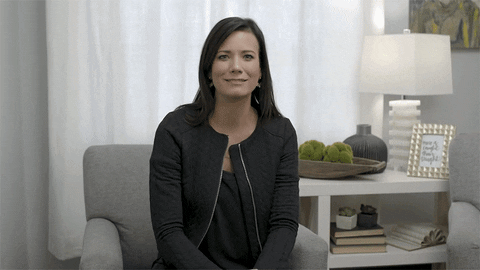 You can use dedicated mobile apps and data tools to create an exceptional customer experience and an amazing engagement. Personalization means using customer data and behavior to provide relevant content to users. This will not only reduce customer attrition but will also improve the customer delight. And when the customer experience is consistent throughout all channels you can expect increased brand loyalty. 
Know that customers prefer talking to a human than a bot
When conversational marketing was first introduced, marketers thought it is all about using bots and live chat. But it is not quite the truth. Humans still play an important role in conversational marketing. Simply because customers have to talk to a software doesn't mean that they should get jaded. You can craft the chat script such that it sounds more like a human. For instance, you can add more videos and gifs as well as emojis in your chat flow. Moreover, you can always adopt the sought after Human + Bot model for automating conversations. In this type of model, your conversations are automated unless a user needs to talk to a human. And your support executive can step into the conversation anytime they think the user needs help. The flexibility of this model and its effectiveness brings about the true essence of conversational marketing. 
Thus, you can leverage conversational marketing with the above-mentioned tips. Let us take a look at the benefits of implementing conversational marketing. 
The Benefits of Implementing Conversational Marketing
Are you wondering whether conversational marketing is effective at all? Well, then the answer is a resounding, Yes! It has a myriad of benefits that I have listed down below. 
Personalized Communication
You heard it right! Being able to communicate with customers with a personal touch is one of the greatest advantages of conversational marketing! Personalized messages make visitors feel valued instead of treating them with no emotion. Now you might wonder, does personalization matter so much? The reason is that customers are done with generic marketing copy trying to get their attention. They can easily detect promotional messages and would rather not read it. So to engage customers, personalizing conversations would be incredibly helpful. 
When you have personalized conversations, prospects feel more comfortable while talking and sharing their views. And so even after you have converted them, the customers refer your brand to more and more people. And let's be honest, what can be better than brand loyalty? 
Reducing the workload of your customer support team
Chatbots automate a lot of tasks such as onboarding new customers, capturing their details, and sending out notifications and the like. This saves a lot of your precious time which you can dedicate to other important tasks. Moreover, customers simply love to get quick answers and they will already like you if you have a chatbot on your website. Chatbots are also getting smarter by the day and they can easily route visitors to the concerned executive and department. Needless to say, the functionalities of a chatbot are only going to enhance with time.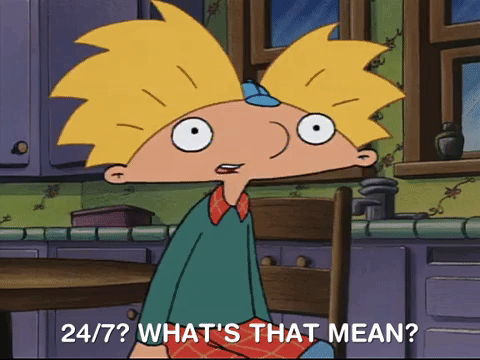 Customers (not just millennials) are growing impatient with each passing day and they need their answers immediately. If your business doesn't meet this dynamic need of the customers then you might end up losing business prospects. Just thinking about a company that's available for helping you round the clock seems amazing. Since customers are busy during their office hours, they prefer contacting the company on a weekend or later in the day. Tools like chatbots will help you cater to such customers. You no longer have to employ team members who work post business hours to handle customers. A chatbot is a conversational tool that can do it for you. Being available 24*7 for the clients will help you build great trust and rapport. 
How many times has your team spent hours talking to a customer only to realize that they aren't interested in your offerings? It can be very time consuming and frustrating to spend hours in lead qualification. Conversational marketing allows you to identify qualified prospects that are interested in your business. Take a sigh of relief as you can finally say goodbye to the age-old capture forms and use conversational marketing to get more leads.
Learn a lot about customers 
Yes, you can still have the lead generation forms on your website! But then you would miss out on the advantages of one on one conversations. You see when you text customers, they can openly share their concerns with you which is not the case with contact forms. So when you have a chatbot in place, you are continuously learning a variety of things about your customers. And this information would probably not come to you if you were to look for it on contact forms. Now with this newfound information, you can optimize your business much better. It will help you identify the areas in which you need improvement and make the necessary amendments. You not only help customers with what they need but also learn constantly in the process. Which, in my opinion, is a win-win!
Now before you kickstart your conversational marketing journey, you might as well understand the FAQs to get started on a right note. 
Conversational Marketing FAQs
Q. Do I need to remove all the lead capture forms now that I'm switching to conversational marketing?
A. No!
While it's great that you are going for conversational marketing, you don't necessarily have to abandon all the other marketing techniques. So instead of removing your contact forms or lead capture forms, you can back them up with chatbots! The forms can stay and you would also have an interactive chatbot in place. This will certainly capture the attention of those visitors who want to connect quickly. And those who prefer contact forms can still fill them up on your landing page.
Q. Can I measure how effective conversational marketing is? 
A. Absolutely, Yes!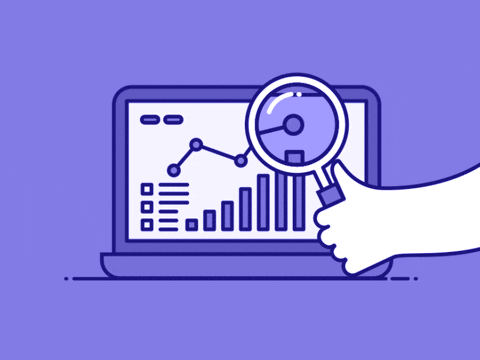 The conversational marketing platform which you choose has metrics and dashboards that allow you to measure the progress of your marketing efforts. It is easy to track the strategy and analyze the number of leads which you have brought in, how many appointments were booked, and how much money you made in the process.  
Q. Is Conversational Marketing a Sustainable Strategy?
A. Yes!
Chatbots have the functionality to provide fast responses to the website visitors 24*7 when your team members are not around. As you compose the chatbot script with frequently asked questions and design it well, it will properly route the conversation to the right person.
Final Take 
Conversational marketing is an emerging strategy that is revving up the game for early adapters. Businesses can now have meaningful conversations with customers on a massive scale thanks to chatbots, CRM, and other channels. The interactions have become seamless and to the point! It's high time that companies meet customers on channels where they hang out the most to capture leads. Why not join in?
Would you like to enjoy the benefits of conversational marketing? Hop on to the chatbot bandwagon to take your first step today!