The chatbot is becoming a popular tool among businesses for leveraging conversational marketing and generating quality leads apart from its several other benefits. It is also known to boost the conversion rate and qualify leads automatically. The rise of chatbot usage is justified as 64% of consumers claim that the 24/7 service is the most useful chatbot functionality. Moreover, 65% of customers say that they feel comfortable handling an issue without a human agent, which is great because chatbots give them just that. No wonder, chatbots are finding applications in all industries and revving up the conversion rates. In this article, we will understand how a chatbot can be used to increase the conversion rate of a business. Let's dive right in! 
How are Chatbots Useful?
Chatbots have become one of the preferred tools when it comes to lead generation. They are conversational and engage the customers way better than webpages, which the users need to navigate themselves. A chatbot is essentially available 24/7 and hence able to capture leads round the clock. Unlike human agents, who need rest after working for a while, chatbots can work tirelessly at all hours. This translates to faster customer resolution and speedy lead generation.
Moreover, the chatbot also keeps a log of the conversations and captures useful information such as the contact number and email address of customers. The best part about a chatbot is that you can customise the conversations as per the stage in which the customer is in the buyer journey. This gives you an opportunity to nurture every lead appropriately. Let us take a deeper look as to how a chatbot can bring about increased conversions.
Improved Lead Quality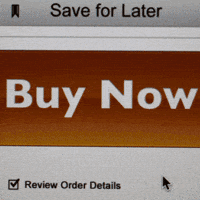 When conversing with a chatbot, customers are way more invested as compared to the traditional lead forms. The problem with the conventional lead forms is their lack of personalisation and mundanity. Customers find it very taxing to fill out a lengthy form without knowing when they will hear from the other side. A lead generation chatbot is much simpler due to the automated conversations. A well-designed chatbot pre-qualifies the lead and pushes them into the sales funnel. While using a chatbot, you can also call the leads right away or drop them a text via Twilio. This, in turn, converts the leads faster. Moreover, with hybrid.chat you can also add customer data to CRM. Be it Zoho, Hubspot, or Salesforce, the chatbot will push the leads into CRM seamlessly. That being said, let us walk you through our 5 tips for boosting conversion rates with a chatbot.  
5 tips for Boosting Conversion Rates with Chatbot 
1. Integrating Chatbot With Pay-per-click Advertising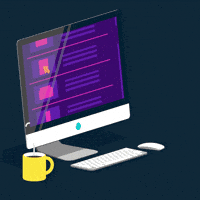 Replacing a traditional landing page with a chatbot is an excellent way of improving conversion rates. Unlike the conventional landing pages, when welcomed with a chat, your prospects will be better engaged with your business. They naturally trust your brand better and are more likely to convert too. Wondering how a chatbot can work as a landing page? The second your customers click your advertisement, they are directed to a chatbot which takes the interaction further. A PPC bot will increase your conversion rates by 2x-3x so that can finally say goodbye to the monotonous web forms. What's more? You can also integrate Google Ads and Facebook Ads with hybrid chat. 
2. Creating Lead Magnets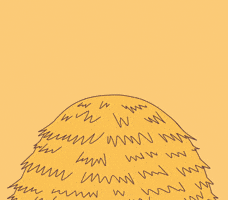 A lead magnet is a free resource that you share with your customers to gather details like their email address. It could be anything from a white paper to an e-newsletter to even a blog. Lead magnets are known for increasing conversions and this can be very well implemented with the help of a chatbot. Using conversational marketing, the bot can seamlessly capture the email address of the user in exchange for a resource. The HC file download feature can come in handy here. Moreover, you can use the email or chatbot for adding the CTA as per your wish.
For instance, the chatbot can capture the email address and the resource can then be emailed to the user. Although communication has advanced over time, emails are still an integral part of marketing. According to stats, 81% of SMBs still rely on email as their primary customer acquisition channel, and 80% for retention. But what does this mean for your conversion rates? Collecting emails is very crucial for lead generation and qualification alike and a lead generation chatbot helps you do just that. 
3. Enriching Conversations with Media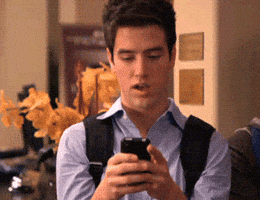 Another way of increasing the conversion rate with a chatbot is to enrich your bot script with graphics. Did you know that visuals like Gifs and images have a profound impact on the reader and that you can make it a part of your conversations? Visuals are processed 60,000 times faster than text and so including images and Gifs in your script can do wonders to it. Make conversations more engaging with the help of load media Block of hybrid chat that helps you add graphics and Gifs to the conversation. You can also use Conversation design courses that are available online to create a compelling script. If you would like to implement our pre-built scripts then simply check our templates for various industries. The scripts are carefully crafted according to the specific industry. 
4. Making the Conversations Proactive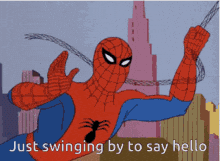 Chatbots are incredible at building a rapport with customers through conversations. With a bot, you can start a conversation with a visitor when they are browsing your website. It is an excellent way of engaging your customers. HybridChat has several triggers that are used to start a conversation with the visitor. Let's take a look: 
Scroll depth trigger:

Send a personalised message proactively to the customer based on the scroll depth as a trigger. 

Inactivity and exit intent:

Engage visitors that are idle and are about to exit the website with a customised message.

New/returning visitors:

Recognise new visitors and returning visitors to personalise conversation flow or greeting. 

Location-based targeting:

Decide the conversation flow based on the geographical location of your visitor.

Traffic source targeting:

Display particular conversation flow based on the specific traffic sources like Facebook and Google ad words.
You can engage visitors in every stage of the buyer's journey and convert them via automatic qualification and engagement. You can personalise welcome messages, offer product recommendations and discounts too. Thus, with hybridchat you can proactively start a conversation with your visitors and increase the conversion rate. 
5. A/B Split Testing for CRO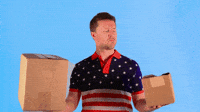 HC offers you the easiest way to set up an A/B test on your website. Do you wish to check whether a certain style of copy works for your audience? A chatbot is the best way to test it out! Simply use a variety of copy, include graphics like images or Gifs and see which element gets the most engagement. This is probably something you can also experiment with on your website because it resonates with your target audience. 
Final Take
If you wish to boost the conversion rate of your website then Hybrid.Chat chatbot can be a great option! The tips we have shared here will not only help you generate more leads but also improve the quality of leads significantly. You can integrate the PPC campaigns with a chatbot, create lead magnets, add graphics to your conversations, A/B test your website, and make the conversations proactive with Hybrid.Chat lead generation chatbot. 
Would you like to deploy a chatbot on your website and rev up the conversion rate? Connect with us and let's get you started!