The holiday season is here and besides decorating your home, cooking, and shopping, you also need to take care of one more thing-your chatbot! That's right! This holiday season is going to be very demanding and a chatbot can be a saviour in keeping your customer service consistent. According to research, 75% of U.S shoppers say that they plan to shop even more this year compared to the previous seasons. Being available for your customers during the holiday season certainly gives you an edge over your competitors and more importantly will keep your customer service up and running. Here are the steps that will help you in prepping your chatbot for the holiday season.
Plan your time off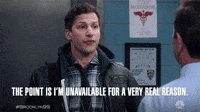 This is the time when most of your staff is out of the office and you can now rely on bots to handle things. At the same time, you need to manage your calendars efficiently so that customers know when you are available. Moreover, not all of your team members are going to be on leave at the same time. Keeping the calendar synced with your bot will help customers stay updated about the availability of team members. Despite the holiday season, your customers might still need to talk to a human agent for urgent issues. A quick team meeting with your support team about this can avoid you being dragged into a call halfway through the family dinner! (And let's be honest, we all hate it when that happens!). 
Make your copy catchy 
It's that time of the year when you can play around with your marketing copy! Give it a twist, make it jolly, and as we like to say "Sleigh it"! You may start with your welcome message that pops up when the chatbot is opened. A captivating greeting is a non-pushy way of welcoming the visitors and boosts your web engagement at the same time. If your chatbot interacts with your customers during the holidays, it will also get to educate them about your offers. Try coming up with a catchy message that will resonate with them. 
Moreover, users don't have much time so try to keep it as short as possible. For instance, you can use something like: "Merry Christmas! Let's give you more reasons to celebrate with a special holiday discount of 15% just for you!". Or "Happy Holidays! May I help you with something? Just say the word and consider it done!". Remember that you can always leverage personalisation within your greetings by addressing the visitor by their name. 
Enhance the shopping experience with customised product recommendations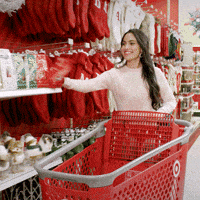 Ecommerce sites can provide an array of choices as opposed to the limited options in a brick-and-mortar shop. However, shoppers who are not sure what to buy often get overwhelmed with so many options and end up leaving the site. In such cases, you can deploy a chatbot to save the customer's time and nerves. Personalised messages will outperform a generic text on any given day and will also add a human touch to the online shopping experience. 
Did you know that 70% of customers expect a brand to understand their needs? With customised product suggestions customers feel like the brand genuinely knows what is suitable for them (a.k.a brownie points for you!). When a chatbot builds a rapport with the customer, it can ask them some questions that help in understanding the preferences of the customer. The bot can then suggest products in the form of a carousel. During the holiday season, you can keep your chatbot theme very colourful and bright to match the emotions of the customer. 
If a visitor buys the item recommended by you, your chatbot can then suggest the product and cross-sell other items. Customers who click on the personalised recommendations are 4.5x more likely to add more products. Moreover, they are also twice likely to purchase from the same brand in the future as well. 
Tweak the look and feel of your chatbot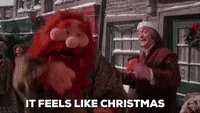 Isn't the Christmas season all about matching colours and beautiful graphics? Well, how about you change the appearance of your chatbot to go with the vibe? The best part is, a chatbot is very easy to customise and you can present your bot in a different way to your customers altogether. Make your brand colours, logo, and images Christmassy and it instantly creates a relatable feel. Moreover, you can change your chatbot avatar and create a friendly name for it too. Ps: The same goes for your website!
Engage customers with brand quizzes and special rewards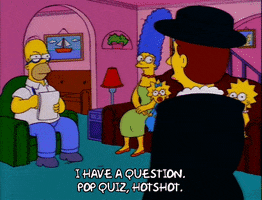 To capture the holiday mood, you can take quizzes on your chatbot laced with an exciting reward for the winner. An interactive and fun quiz will be way more happening than a boring web form which everyone usually avoids! Moreover, what is a Holiday season without giveaways anyway? The reward for a quiz winner can be a discount or shopping coupon. These small things will go a long way and your brand will be etched in your customer's heart! 
Side Note: Remember to have fun! While there are a lot of things at hand, try to keep the festive feel going. Plus, this is a great time for you to experiment with strategies and creative copy that you won't use otherwise. 
Final Take 
With the Holiday Season just around the corner, your brand too needs to reinvent your marketing! Include holiday jargon in your copy, add Christmas colors to the graphics, and give your interactive style a little twist. That being said, we understand that every company can't incorporate everything we mentioned above and so you will have to make adjustments accordingly. Get yourself and the bots ready for the holiday season with these tips and your customers will be happy! 
Want us to help you build a chatbot for your business? Connect with us today!