"Chatbot" is the new buzzword in marketing and has undoubtedly changed the landscape of customer interaction. On the other hand, Email Marketing is a rather familiar and prevalent method that companies have been using over the years. One can get perplexed as to which is the best strategy for their business. Let's take a look at why you should consider moving beyond conventional Email marketing. 
Email Marketing 📧 Vs. Chatbot Marketing
🤖
! 
Email marketing has long been a go-to practice for businesses. Marketers send personalised Emails daily and have witnessed an increase in their ROI. However, response rates have been declining in the last few years. Meanwhile, live chats and chatbots have become the talk of the town! A quick look at the stats will help in understanding the trend. 
59% of millennials have already used chatbots. Moreover, 50% of customers express how they would love to shop with brands that they can message. The live support is what reels in potential customers. Knowing that their concerns will be addressed makes the brand more trustworthy. Not to mention how instantly the support is offered as compared to Emails that take hours or even days to get a reply. Let us understand how exactly chatbots impact the marketing dynamic. 
Why Messaging Apps Are The New Marketing Channel 🔈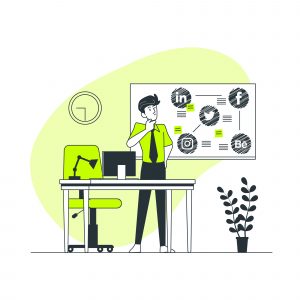 A chatbot is a software that can converse with human users. It is a relatively new technology but has received a great response from companies across the globe. A simple chatbot can respond to the common user questions, and an advanced one offers customised solutions. 
Let's say you need a direct link to a specific product on a shopping website. Conventionally, you would browse through the sections of a website to find it. However, by typing in the query, a chatbot will map you to the product page directly. This helps the users get what they want by merely chatting with the brand. Likewise, there are various benefits that a chatbot offers, with a few of them mentioned here. 
⭐ Enhanced Customer Service:
Chatbots improve customer delight significantly. Surveys suggest that 80% of the customers need some kind of immediate assistance while shopping online. Chatbots are designed to provide real-time assistance, which positively influences the buying decision. Resolving product queries instantly and delivering relevant links can go a long way, thanks to chatbots! The same is difficult to achieve via Emails.
⭐ Better Net Promoter Score (NPS):
NPS is an indicator of how likely your customers will promote your business to their friends and family. When the users receive a prompt response, they feel valued, and so are more likely to talk positively about your brand. Due to the instant response through chatbots, customers end up having a pleasant experience. On the other hand, Emails (that are often too pushy) may make your audiences lose interest in your brand. 
⭐ Cost-Effective Maintenance:
A chatbot can be customised as per your company easily. Moreover, it is way cheaper compared to the cost of manpower you would need for handling customers 24/7. 
⭐ Access to Customer Data:
Data inevitably plays a crucial role in marketing! Having relevant customer data propels you in the direction of converting them. Chatbots are a powerhouse of data that businesses can leverage. You can gauge the customer's needs and learn from their feedback. This helps you in providing products and services geared to the needs of your customers. While your Email might find a place in their inbox, the data lies in your conversations.
⭐ Cater Multiple Customers in a Short Span:
As a growing business, you are bound to get several inquiries in a day. Responding to all of them at once could be a struggle. Bots are beneficial in the messaging of multiple users without any human intervention. Automation takes over the mundane task of replying to common questions. 
⭐ Meet People Where They Hang Out the Most:
We all know how customers tend to ignore promotional emails, no matter how catchy the copy is! However, if you message them on platforms they already use, then they will be happy to connect. Chatbots are compatible with messengers that your customers are already using. This makes your interaction with customers seamless.
⭐ Augment Sales:
While Emails will inform your customers about the products, chatbots can enable real-time purchase. You can gauge the user behaviour and capitalise on it by chatting about the same with your users. For instance, you can inform them more about the product that they have wish lists to help them purchase it quicker. 
While chatbots bring with them a gamut of benefits, it all boils down to this, which is better: Email Marketing or Chatbots? Let us look at the business trends with the two marketing approaches. 
Conversion Rate: Which One is Better?
⚡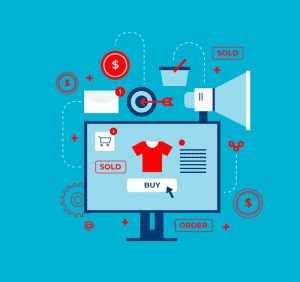 Conversion rate is a crucial metric that gives marketers an insight into any marketing tactic. On average, email marketing has an open rate of 24.7%, regardless of the industry. While this might seem impressive on the surface, the click-through rate comes down to a meagre 4.1%. This brings us to the conversion rate, which is anywhere between 1% to 2%. 
Simply put, many people open your emails, and a few of them click on the links too. But the number of people who make a purchase are less. You might wonder how chatbots measure up to this. 
As per a study by the American Marketing Association, using live chat for business websites improves conversions by 20%. Not just this, the ROI also escalates by a whopping 305%. Customers find it endearing to chat with businesses as compared to the endless marketing emails. No wonder, 79% companies have witnessed a good impact on sales and customer loyalty. 
Chatbots are convenient to use, preferred by customers, and help companies in generating qualified leads. You might be wondering, "Are chatbots replacing email marketing?" Let us see what the findings have to say about user engagement.
User Engagement: Chatbot or Email Marketing?
🤔
Chatbot marketing goes beyond answering customer queries. It can be leveraged to engage the prospects further by sharing relevant content links. For instance, a bot can share an in-depth blog about a product that a prospect is interested in. This helps the customer in knowing more about the product and boosts the probability of them buying it. However, the prospect cannot be engaged further unless they use the live chat again. This is where Email Marketing becomes dominant.
After providing value to the user through a chatbot, you can help them move further in the marketing funnel via Email Marketing. Sending consistent, informative emails helps you foster a relationship with the customers. This results in increased sales and a loyal customer base. Which brings us back to our question, which marketing channel should you use? 
Email Marketing Vs. Messenger Marketing — Is there a Winner?
🤨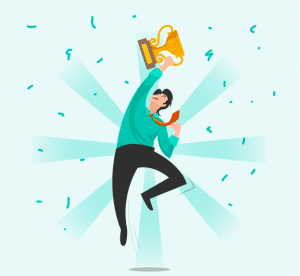 After analysing both the platforms, it ultimately depends on you which one is the best fit for your company. While chatbot has its unique advantages, Email Marketing cannot be wholly abandoned. This is because the Email is still a widely used channel for digital communication. According to research, people aged above 56 are more likely to engage with brands via emails than on messengers. 
Thus, you should take into consideration the type of business and your target audience to choose the right marketing tactic that will work best for you. Companies often complement their Email Marketing endeavours with Chatbot Marketing. If your brand has a millennial target audience, then you should definitely consider chatbot for marketing. Close to 40% Millennials chat with a chatbot daily. You don't want to miss out on the opportunity of converting these users who expect you to have a chatbot. 
Bots help businesses in interacting with the customers on platforms that they already use. Small businesses can take advantage of immediate feedback and thus improve their offerings. Chatbots have also become essential for e-commerce companies. It is a tool with which you can better influence your customers toward purchase. 
Coupling Email Marketing and Chatbot enables you to reap the benefits of both platforms. Suppose you wish to increase brand awareness. Email Marketing can help in pushing out Newsletters that make customers familiar with your brand. For further inquiries, they can chat with your company through chatbots. To keep these customers coming back to you, you can again resort to Email Marketing. Thus, these two channels go hand in hand. 
Final Take 
You can close a sale using both Email Marketing and Chatbots. The time-sensitive events can be promoted using chatbots. For instance, a promo code that expires in three days, or a season sale that is going live can be notified to the users through chatbots. You can further engage the customers through Emails and nurture the leads. 
Chatbots might eventually be the standalone marketing channel businesses rely on. But at this point, Email Marketing and Chatbots make for a great team. With the agony of an inbox full of promotional emails, a quick chat with the business can seem less overwhelming. 
Want to deploy a chatbot for your business? Reap the various benefits of chatbot marketing by building a chatbot with simple spreadsheets, here. Want to see how a chatbot in action looks? check it out here! 😉