Customers nowadays don't just glance at a product and buy it. They learn about it through various means and platforms such as Google search, videos, mobile apps, in-store experiences, and social media before considering the purchase. This is exactly why businesses are taking things up a notch and building omnichannel customer support. Let us understand what is omnichannel customer support, its best practices, and how to use it to grow your business by boosting sales and retaining more customers. 
What is omnichannel customer support?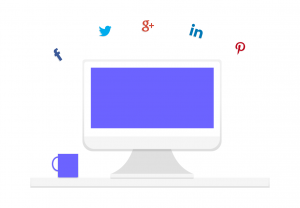 Businesses that build an omnichannel customer experience essentially interact with customers on multiple channels such as social media, chatbots, and smartphones. The idea behind this is to create a unified customer experience across all platforms so that it is impactful and compelling. For instance, an apparel selling brand would make sure that its customers have the same type of experience on their brick-and-mortar shop, online store, social media channels, and SMS conversations. Businesses that use omnichannel strategies achieve 91% more customer retention rates compared to the businesses that don't as per a survey conducted by Aspect Software. If done right, omnichannel customer support can work wonders for your business. So how do you implement this amazing strategy to get the results you want? Let us take a look. 
Omnichannel Customer Support Best Practices 
Outline the customer journey 
Categorize the customers based on where their buyer journey begins and identify all the pivotal points that will lead to a purchase. Doing so will help businesses in modifying the customer journey and paying special attention to the aspects that cause cart abandonment. With a good understanding of these reasons, you can then come up with workarounds or solutions to retain the customers. It could be improving your customer service or website experience. Improving the user support throughout different channels increases the sales and makes the customer experience hassle-free. Click To Tweet
Identify the key team members 
Implementing omnichannel customer support takes time and you would have to collaborate with departments that have a significant role in the user's buying journey. For instance, the sales, marketing, product team, and customer service teams. Train your teams to provide customer support via various channels. The earlier you begin, the better it will be to identify the potential hurdles. To make the customer service uniform, it is best to start from one platform and then gradually change the experiences across other platforms. 
Focus on enhancing mobile-based service
In this day and age, if you cannot offer seamless customer support on mobile then you will lose out on customers who primarily use mobile to interact with brands. This is because 87% of customers use mobile phones to buy products, which is a lot. So how do you make your mobile customer support awesome? 
Make your documentation, customer support videos, and FAQs mobile-friendly! Highlight your customer support option on the website or specific landing pages so that customers can easily reach out to you. Incorporate a chatbot or live-chat that will interact with customers on your behalf. Better yet, go for a Human + Bot option that will allow your customers to connect with a human as and when needed. Make the navigation smooth so that customers can easily interact with your website. While you are at it, make the customer service links suitable for a single tap. 
Enable Self Service 
Self-service is an important aspect of omnichannel support. Click To TweetCustomer needs are evolving and they expect your business to have a self-service facility. Customers don't have much time to spare and instead of talking to a customer rep, they prefer getting the answers themselves. A great way of meeting this requirement is by having a dedicated FAQ section on your website. This will save the customer's time in a significant way. If they at all need to speak to a human, they can always do it through a chatbot. This improves your customer delight while also lowering the overall costs that the company has to bear. 
Live Chat support for urgent assistance 
Customers love quick support that will solve their issues immediately compared to waiting for 3 to 4 business days to get the right help. Moreover, there are certain situations wherein the customers need immediate assistance and have to be connected to a customer support agent. This is where live chat shines. It can improve the ROI by 120% as per a Forrester .
So how do you incorporate live support anyway? By employing a trustworthy live chat software such as Hybrid Chat that can be installed on the website and integrated with social media apps as well. Make sure you create a beautiful customer experience by devising an amazing chat flow. Link your chatbot to the customer database so that you have all the customer information with you. Likewise, make sure that you share relevant resources such as blogs and videos to them to help them in their purchase journey. 
Use Email automation for effortless communication 
No matter how much we would think otherwise, Email is still widely used in the customer service industry. This is because it is a prevalent medium of communication and fairly easy to use. However, unlike before, you don't have to manually reply to each email, thanks to email automation. Setting up your emails is very easy but you should also check them from time to time to check the automation schedules. Craft your email copy such that it has the essence of a real conversation. Customers can easily detect a redundant email and would expect more effort from you to nurture the customer relationship. However, you can always resort to resolving common issues with automation. This way you only have to monitor the unusual activity. 
Introduce rewards within teams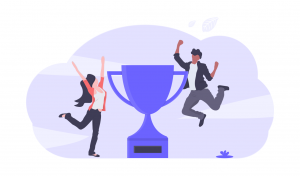 If you wish to provide impeccable omnichannel customer support, you need to make sure that your customer support team is happy. And what's a better way of making them feel happy than rewarding their wins? Introduce an internal reward system to provide great customer service. Let's see how we can reward customer support teams. 
Decide what achievement of your employee accounts for a reward. Is it the repeat business you got because of their courteous conduct? Or a certain number of leads that they generated for your business? Identify such benchmarks against which you can measure the success of your omnichannel customer support. Your reward doesn't always have to be monetary. It can be a lifestyle coupon, free meal voucher, or even recognition for those who performed well. 
Record every customer interaction so that it can be reviewed and assessed. There are a lot of valuable insights that you will find in those conversations. Customer feedback also plays an important role and you should gather it to make amends in your customer support. 
Empathize with customers
Exceptional customer service drills down to empathizing with your customers. You would have to build a good customer experience right from how you talk to your customers to how you treat them. That being said, an insensitive customer staff can make you lose precious business. So when your agents are talking to customers they should truly empathize with the pain points of the customers. This should also reflect in your marketing copy as it is what your customers will read. Likewise, you should train customers regularly as to how they should handle customers. Make sure that they adhere to Omni customer service and are empathetic towards customers. 
Prioritize Quality check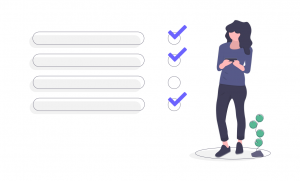 A lot can go wrong with your customer service despite your efforts if you don't check the quality of it. At every stage, you should look into the quality and uniformity of customer support across various platforms. For instance, customers should be able to contact you on your Facebook channel with just as much ease as they can connect with you on a chatbot hosted on your website. Regardless of the platform they choose, they should get the right support they need. This is the gist of omnichannel support. 
Conclusion 
The customers are inquisitive and skeptical while making a purchase and interacting with a brand in general. They try to research as much as possible about the business before engaging any further. it is therefore important to provide a consistent experience to them on every platform. The above best practices for omnichannel customer support can help you achieve this.  
Do you wish to switch to a solution that enables you to leverage omnichannel customer support? Try Hybrid.Chat that can be installed on your website and also integrated with social media apps. Cheers!