If you are reading this, you might have a lot of questions along the lines of; What is a recruitment chatbot? Are recruitment chatbots here to stay? Is it a good idea to invest in a recruitment chatbot? How efficient are chatbots in recruitment anyway? And are chatbots worth it? Well, if you are new to the whole chatbot game then these questions are very valid! You would certainly want to know all about recruitment chatbots before deploying them for your team. This is exactly why we have put together an article to help you understand what the hype is all about anyway. Let's get started! 
Are Recruitment Chatbots the Future?
A talent sourcing bot used to be a possibility a few years ago but now it is slowly becoming an integral part of the hiring process. As per the ResearchAndMarket, the chatbots market globally reached $17.17 billion in 2019 and is estimated to grow by 30% in the year 2020! Chatbots have seamlessly become a part of our life so much so that we didn't even realize it. We are already paying utility bills, carrying out transactions, and doing so much more with chatbots. As a matter of fact, there are already 300,000 bots on Facebook. Nevertheless, the chatbot tech has not missed the recruitment sphere either. 
The automation of HR and hiring processes was indeed inevitable. A recruitment chatbot handles routine recruitment processes, frees up resources of the HR manager, and solves problems strategically. Talent acquisition teams get a huge volume of emails and calls related to job descriptions, salaries, and corporate policies already. It takes plenty of time to respond to every candidate and a chatbot can be instrumental in handling such tasks. 
Let's uncover the benefits and challenges of recruitment chatbots in more detail. 
Top 5 Benefits of Using Chatbots in Recruitment
Using a chatbot has the following benefits for your recruitment process:
1. More Candidate Applications 
Did you know that 74% of job seekers drop off their application process before they finish it? The prompt response from a bot keeps the potential employees interested longer. As a result, more potential employees submit their resumes for the job opening. 
2. Improved Quality of Candidates 
The most qualified candidates often need more information before completing an application form. A bot can effortlessly provide detailed answers to their questions within no time. Moreover, by striking conversation with the candidates, a chatbot can encourage them to fill out the application form too. You can thus choose from a pool of candidates who are qualified and their quality will also be higher. 
3. Enhanced Employer Branding 
The reputation of a company is the first thing that new joinees research about. The first thing that an employee would do is to visit your official website and get as much information as possible. A chatbot, when deployed on your website, will start a conversation with the visitor and address all their queries right away. Not just this, the bot also answers questions in a variety of ways via voice, text messages, and even through video content. It can get as creative as you want it to be! 
4. Multilingual Interactions
Chatbots are a very affordable and competitive HR alternative. Imagine the costs you will incur for hiring staff who are available 24/7! A bot is a way better option and it automatically converses with customers round the clock. Moreover, it does so in various languages. While selling a product/service globally you simply cannot have as many multilingual employees as you want. However, you can definitely rely on a chatbot for providing simultaneous support in multiple languages to customers. The best part is that you can always map the candidate with a human whenever they want. 
5. Higher Productivity 
You will see an exponential increase in productivity after deploying a chatbot. Recruitment chatbots can handle hundreds of questions in a day. They can do repetitive tasks that would otherwise take up a huge chunk of your time. As you deploy a chatbot, you give the recruiters plenty of time for other crucial tasks. 
Examples of Famous Recruitment Chatbots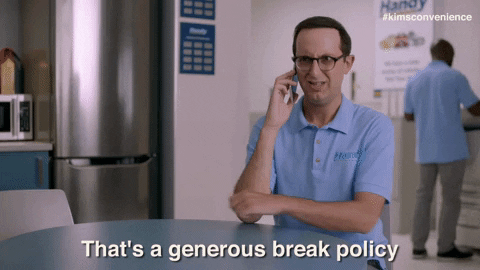 ✨ Recruitment chatbots are no news and they have been implemented in the HR sphere already. For instance, the American army has deployed a chatbot called Sergeant Star bot which is equivalent to 55 recruiters and it has already answered 11 million questions. 
✨ Some renowned US universities accept students via chatbot because it is a simpler way of screening students. 
That being said, there are a few challenges of recruitment bots that one should know beforehand. I have listed a few here so that you know what to expect from the recruitment chatbots. 
Challenges Faced by a Recruitment Chatbot 
🌟 Lack of Emotional Connect 

Chatbots might be powered with advanced AI and NLP capabilities, but they fall short of understanding the emotions of the candidates. The bots fail to incorporate humor and without any jokes or human touch, the conversation might seem less engaging for an applicant. Usually, chatbots are also programmed with limited information and so when candidates ask questions that are beyond the scope, it fails to answer them. This can cause frustration and disappointment amongst candidates.
However, chatbot platforms like Hybrid.Chat runs on a Human + Bot model which can be incredibly useful in tackling this issue. With this model, candidates can essentially connect with a human anytime in the conversation. All they need to do is to request the bot to map them with a staff. This solves most of the problems mentioned before related to the lack of human touch. 
🌟 Language Barrier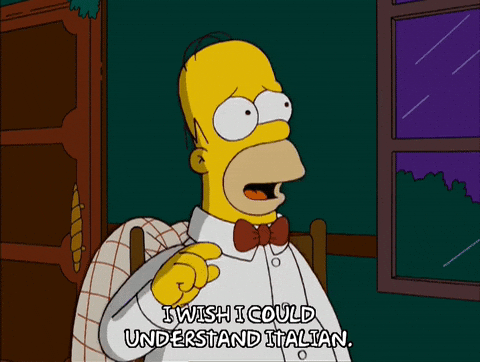 Each person has a unique way of talking. The slang, language, and style varies from person to person. Some candidates are more comfortable with abbreviations while others like to keep it formal. At times a chatbot can find it difficult to gauge what the candidate is trying to say because of this language barrier. 
🌟 Decision-making 
Hiring the right person requires gauging the competency of a candidate, comparing them with other applicants, and then deciding whether they are a perfect fit. However, a bot cannot do all of this on its own. Remember that your bot is just as intelligent as your chatbot script. For the same reason, you should carefully craft the bot script or better yet, use our curated job application chatbot template. 
With the right recruitment chatbot, you should be able to manage all the above-mentioned challenges well. 
Final Take
From connecting with and engaging talented candidates and pre-screening them to answering queries in real-time, recruitment chatbots have become indispensable! For those of you who are still wondering; is recruitment chatbot worth the hype? Well, if you give it a thought, a recruitment chatbot simplifies the recruitment process, saves a lot of your precious time, and reduces workload. Given all these benefits (and more), it is indeed worth a try! Most importantly, recruitment chatbots can be your competitive advantage in onboarding a great candidate before your competition hires them. 
Do you wish to implement a recruitment chatbot for your company? Connect with us today for a free demo! 😃