A well-written chatbot script is crucial for creating an engaging user experience. It is the foundation of your interactions with the customers and ultimately affects your customer service. Consumers are used to the engaging speaking style of digital assistants like Alexa and Siri that shapes their expectations from the chatbot. They want a chatbot that is both humorous and intelligent.
Your chatbot also gives the first impression of your company and so you want it to be perfect. If your bot performs well, then it can save the precious time of your agents and also create an amazing brand image. Do you need assistance with writing chatbot script? Then fret not as I have put together the best tips for writing a compelling chatbot script. Let's dive in!
Decide the purpose of your chatbot 
The first thing you need to do even before designing the flow is to find out the purpose behind your chatbot. Will your chatbot help customers during online shopping or will it provide them with resources and blogs? What sort of audience will it target? And how regularly will it chat with the customers? Whether it will respond only when contacted or will proactively start a chat with the website visitors? The answers to all these questions will help you figure out the purpose of your chatbot.
For instance, let's say I'm creating a bot called Shopeasy to help boost sales for my e-commerce website. So, my bot will perform the following duties:
Greeting every visitor and offering help during the buying process.

Sharing product information such as the cost, product specs, and manufacturing details.

Solving any payment related queries and providing the right resources.

Giving delivery updates and status.
Thus, these are the few possible features Shopeasy can have. Likewise, you can also identify the objectives of your bot to come up with an awesome script for it.
All hail Flesch-Kincaid grade level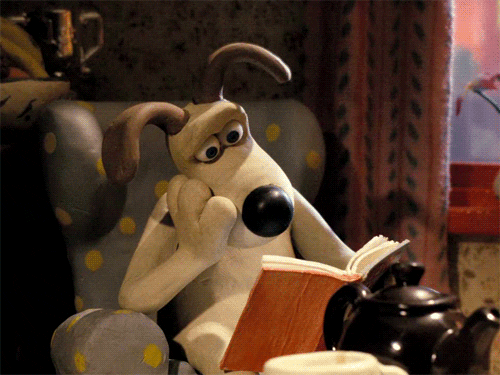 Your target audience can be of myriad backgrounds. They could be well educated and from an elite group or even someone who has studied only till high school. So, it's important to keep the chat as easy to understand as possible. A good way of doing so is to use the Flesch-Kincaid grade level feature in Microsoft Word. It helps you gauge how easy your text is to read.
You can also use websites such as Hemmingwayapp.com that shows the grade level of your chatbot scripts. Although there isn't any hard and fast rule about the grade level, it is best to keep it as low as you can. It also depends on your target audience and if you think that a complex language will work best for your target audience then design the bot accordingly. But remember that easy to read text is always preferred and helps buyers in making decisions faster.
Incorporate Emojis in your chat flow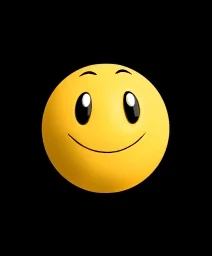 Emojis have become an indispensable part of our chats and digital conversations. A single emoji sums up a series of words and the same can be leveraged with chatbots. Although it might seem a bit taboo to include emojis in your conversations, trust me it is a big hit! Moreover, emojis help in improving engagement by 15%. So while writing your bot script make sure that you include emojis not just in the questions but also in the responses. You can always switch to a chatbot solution that has emojis in its conversation flow for increased engagement.
Give your bot a persona 
Before you start with chatbot scriptwriting, give your bot a persona! Yes, this advice is just as relevant to businesses as it is to fictional writing. Just as you would appoint a charismatic salesperson for your retail shop, your bot needs to have a great personality too. Is it a serious bot who is pretty straightforward or is it a goofy and chatty chatbot who throws in a joke or two? It all depends on the type of business that you have! An informal and funny chatbot script might not work best for a bank bot wherein customers need answers right away. 
Your bot's persona will help you decide the tone, politeness, and maturity of your chatbot script. Click To Tweet 
Make sure that it is in alignment with the type of business you have. Your chatbot will be the first thing your customers will interact with so make it count. Think it through and create a backstory for your bot! My bot shopeazy has a laid back persona and a great fashion sense. She also helps customers in finding the best outfits as per their body type and skin tone. What about yours?
Be mindful of the message timing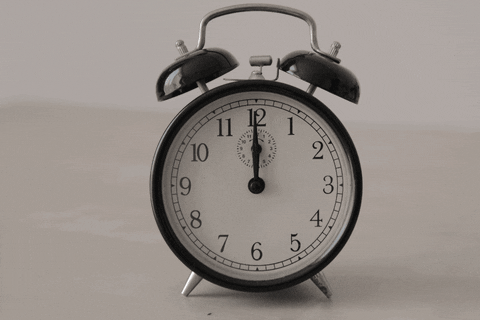 Automated conversations can type in hundreds of words at one go but that's not what people want from a chatbot. This is why script writing for chatbots takes a different approach. I usually pace the conversations such that the chatting experience is seamless and looks more natural. After experimenting with different speeds, I found that adding a 0.02-second delay works well for engagement.
However, certain situations might demand a higher waiting time. For instance, when you have asked the customer for some information (like their customer id) they would need more time to find it out and get back to you. So after you are done creating a rough chat flow, make sure that you revisit it to decide how each dialogue will be paced out.
Limit the number of messages and their length 
While creating chat flows our team learned that users dread huge chunks of text! And after every three lines of messages, the engagement tends to drop. Some situations do require you to be elaborative. For instance, if a customer is asking for some information then you can take the liberty of being descriptive.
While designing the bot scripts you should also be mindful of the time they will take to respond. Click To Tweet
It goes unsaid that certain information takes longer to comprehend to pace your messages accordingly. To avoid any information overload, make sure you ask for the user's input after every 4 to 5 messages. This will give the customers a breather before they engage further in the chat. It could be as simple a response as "okay" or "Got it" to make sure they are on the same page.
Focus on Personalisation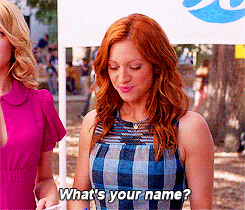 The purpose of building a chatbot is essentially assisting customers and providing great support. Even when you are writing scripts for chatbots, you need to think in a customer-centric manner. Personalisation is a very important aspect of chat flow and it makes the customer feel special. 
So what is personalisation after all? A crucial aspect of it is using the name of the person you are talking to. People love it when you use their name while conversing with them. So wherever the conversation allows, make sure you address them by their name. This makes a world of a difference and builds an instant connection among your bot and the customer. Likewise, you can also give the customers suggestions based on their history with your brand. For instance, if a customer has been buying black t-shirts from your online store, then you can recommend them a new collection in their favorite color (black) to encourage sales.
Test your conversation flow like a pro
Now comes the most interesting part, testing your chatbot script! And when I say you need to test the flow I don't mean reading it in your head. Instead, you should read it out loud! It becomes easy to spot the errors in the script when you read it out loud. Click To Tweet
You can also get an opinion from someone else who hasn't read the script yet. This will help you get the right inputs and make the tweaks before you publish the bot. It is best to test the bot several times before you give it a final heads up. After all, a beautiful user experience will make your customers remember you. See if you need to tweak the words or add in any images/Gifs and also get it checked by your team members.

Leverage Account Based Marketing (ABM)

While you might be thinking crafting a single chat flow can work for your business, that's not quite the truth. You need chat flows which are specific and follow account based marketing (ABM). ABM focuses on certain accounts (group of customers/type of customers) for whom the content is created. Your chatbot script will have to be designed to attract and convert leads from specific accounts. For instance, the following chatbots are designed keeping in mind the target audience. 
Lead Generation Chatbot Template 
A lead generation chatbot essentially enables your business to reel in customers by capturing leads. It automates the conversations and allows your business to foster relationships with the customers. Moreover, it replaces the archaic contact forms, thus helping you quickly seamlessly collect customer information. 
Get your Lead Generation Chatbot Script Now
Yoga Class Chatbot Template
Wish to get more enrolments for your yoga class? Pick the yoga class chatbot template that automates lead generation for you. Inform prospects about your timings and offerings and collect their data with simple conversations. The bot helps in qualifying leads so that you can reach out to them dedicatedly. 
Get your Yoga Class Chatbot Script Now
Webinar Registration Chatbot Template 
Do you often get a lot of registration requests and find it difficult to manage them all at once? This overwhelming task can be simplified with the help of a webinar registration chatbot from Hybrid.Chat! Moreover, all the customer details like their mobile number, email address, and names are saved in the bot for future reference. 
Get your Webinar Registration Chatbot Script Now
Final Word 
If you are wondering how to write a chatbot then the above tips can help you in creating a stunning chat flow. Write the script in alignment with your business and give your bot a persona. Use graphics such as emojis and images in your chat to make it more engaging. Lastly, personalise the conversations for an amazing chat experience. 
Are you too busy to be writing chat flows? Wondering how to make a bot write a script for you? Switch to Hybrid.Chat that already has compelling chat scripts and templates to make life easier for you. Cheers!