Conversational Marketing Blog
Customers want answers and they want them now. Emails are old fashioned. Customers need conversations, someone who listens to them. Hybrid.Chat shares its experience in Conversational marketing on this blog.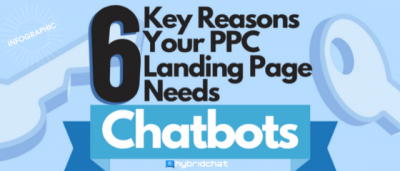 Chatbots that provide conversational experiences are revolutionizing PPC marketing. Businesses are using Chatbots to provide visitors to their...
read more
Stay Up To Date With The Latest Updates and Event Info