Chatbots have gained a lot of popularity among businesses in recent times. They essentially have real conversations with users to provide customer support and address their frequently asked questions. Chatbots process written and spoken text and map it with the previous customer history or relevant information to provide the needed assistance. If the concern needs further human intervention, then it is escalated to the company employees. The business benefits of chatbots are unignorable, and trends reflect this. 
 While chatbots are adding immense value to companies, there are still businesses that are skeptical about the idea of it. On the other hand, brands that have already incorporated this technology are relishing the numerous benefits of chatbots. Since most of your competitors might already be using chatbots, it becomes imperative to embrace chatbots and not lose to the competition. Let us have a look at how significant this innovation is.
The Benefits of Chatbots
In the dynamic business scenario, it is quite challenging to pay heed to all customer queries, among other responsibilities. One can delegate a considerable chunk of such tasks to a Chatbot. Not only will it help in reducing the costs, but it will also enrich the Customer Experience. Moreover, Chatbots are available round the clock and can cater to customers faster than humans. 
A well-designed chatbot is both convincing and impressive for the users, and it can answer routine questions, accurately and consistently. As the conversation gets more complicated, it should be able to signal for a Human Agent to take over. Due to the positive implications, chatbots are quickly being adopted by companies worldwide. Having learned the common uses, let us have a look at the top business benefits of chatbots.  
Reduce Operational Costs Significantly: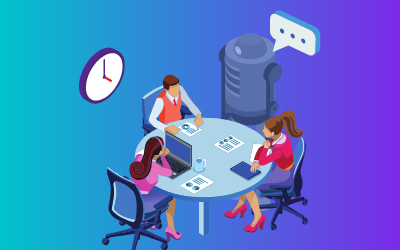 Regardless of the industry, the business usually faces specific common queries that are recurrent. The customer support executive has to answer the same questions regularly. This is where a need for chatbot arises. It automates the process of addressing common queries, thus saving a lot of time and effort. Moreover, chatbots are less likely to make errors compared to human agents. 
The mundane task of assisting customers with similar queries can be daunting for your employees. Moreover, it also takes their precious time, which is better for utilization in core tasks. Thus, using chatbots keeps the customers happy while helping your team to be more productive. 
For example, chatbots are extremely effective at handling queries related to: 
Applying for refunds 

Checking Shipment Status

Making changes to their account e.g: updating credit card information

FAQ information
Effective Branding With the Least Effort 
Users these days have limited time to spare while making consumer decisions. In their quest to find the best solution, they want to get their doubts cleared as soon as possible. Having a chatbot helps you keep up with this expectation. Once a chatbot is up and running, it continues to provide customer support round the clock. Thus, a one-time investment helps you in branding your business effectively. 
Being Available 24/7: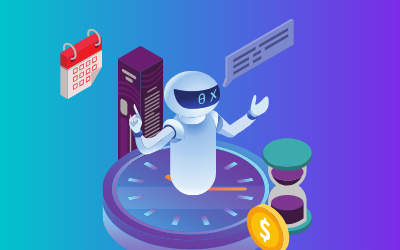 In this digital age, there is an expectation of round of the clock support. Traditional support systems are just not enough to While selling your products or services to millennials, you should be mindful of their buying behavior. With so many options available, some generational segments like the millennials prefer comparing products and inquire about them before making a purchase. Investing in a chatbot can help you cater to such inquisitive visitors and help you convert them. 
Adopt To changing Usage Trends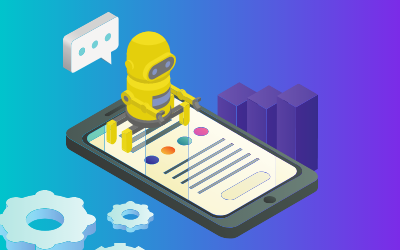 Mobile users have outnumbered laptop users, and the availability of chatbots on these devices improves your brand reach. Users can quickly pull out their mobile phones and type in their queries to get the support they are seeking. Being able to access various product-related information seamlessly reels customers firmly into sales funnels. 
 Get More Done Without Burning a Hole in Your Pocket: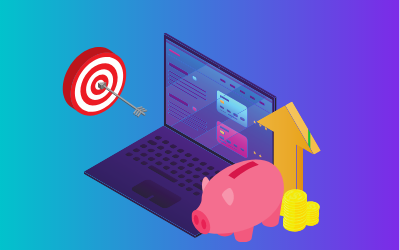 The development cost of a chatbot is very less as compared to that of an application. Moreover, using chatbots for your business helps you save on the costs of hiring resources for the role. 
Apart from this, chatbots also excel at collecting leads. Having better response rates than traditional forms, chatbots on landing pages can get you more leads without having to create custom landing pages for different audience segments. 
Where Can One Use Chatbots? 
 Small and medium-sized businesses have already ventured out with chatbots. Here are the top ways in which companies are using chatbots to their advantage. 
Automation: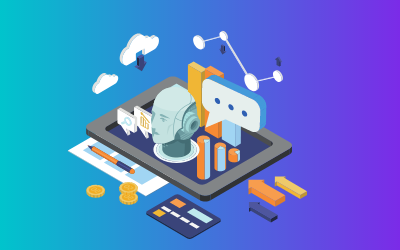 Chatbots can do repetitive tasks quicker and more efficiently without getting jaded, unlike humans. For instance, booking a cab, ordering a pizza, or checking the weather. Likewise, chatbots can automate a lot of other simple tasks for businesses and customers alike. This way you can provide customers with unique ways to interact with your business to also drive engagement across platforms. 
Boosting Brand Loyalty: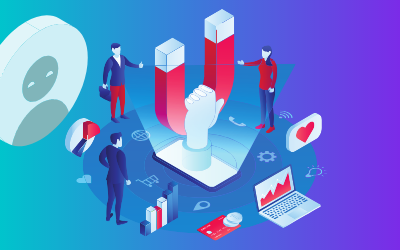 This is one of the benefits of chatbots that businesses are most excited about. A business's chatbot can be considered as an extension of its brand or even a brand ambassador. This is in part due to the inherent interactivity of chatbots, as well the possibility of imbibing them with personalities. 
Chatbots on social media platforms like Facebook can even be used to send customers offers or discounts. Additionally, this can be set up based on which stage of the buyer journey they are in. Doing this will help in rewarding existing customers for brand loyalty and can even convert them to brand advocates. 
Providing Transactional Assistance: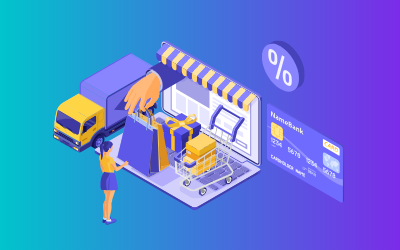 Imagine a visitor on your website or landing page wishes to make the purchase. But they wish to know about your warranty policy. By having them navigate off of that page in search of the information, you increase the likelihood of cart abandonment. 
Chatbots can be programmed to provide visitors with relevant and accurate information. This provides a seamless conversational experience leading to increased sales and conversions. 
You can improve sales and help customers in their buying decision with the help of chatbots. With instant assistance and the right product details, customers feel more inclined to make the purchase. 
Wrap Up:
Brands are businesses are adopting chatbots as customer communication touchpoints. Chatbots are disrupting how businesses communicate with their customers. The benefits of chatbots for businesses are too numerous to ignore. By using conversational experiences brands are able to achieve many business goals at low costs. Since a lot of businesses are resorting to chatbots, chances are your competitors might already be using them. It is an excellent opportunity to lure in the tech-savvy customers who expect a chatbot to be present on your website. Moreover, it also gives you a chance to make your mark before chatbots enter the mainstream.  
You can get started with creating a chatbot for automating your customer support using Hybrid.Chat, here. Or, you can check out the conversational experience offered by such a chatbot, here.