Customer support has become a popular concept for the longest time now. Yet we often fail to understand what it truly means. What is the definition of customer support, and what does great customer support symbolise anyway? Customer support is not what it used to be and in fact, the definition of it keeps changing with time. If you were to ask your uncle or aunt what good customer service meant, they would probably share some stories. Like when the shopkeepers knew their names and they could always return a product they were not happy with. Let us understand customer support right from the beginning.
What is Customer Support?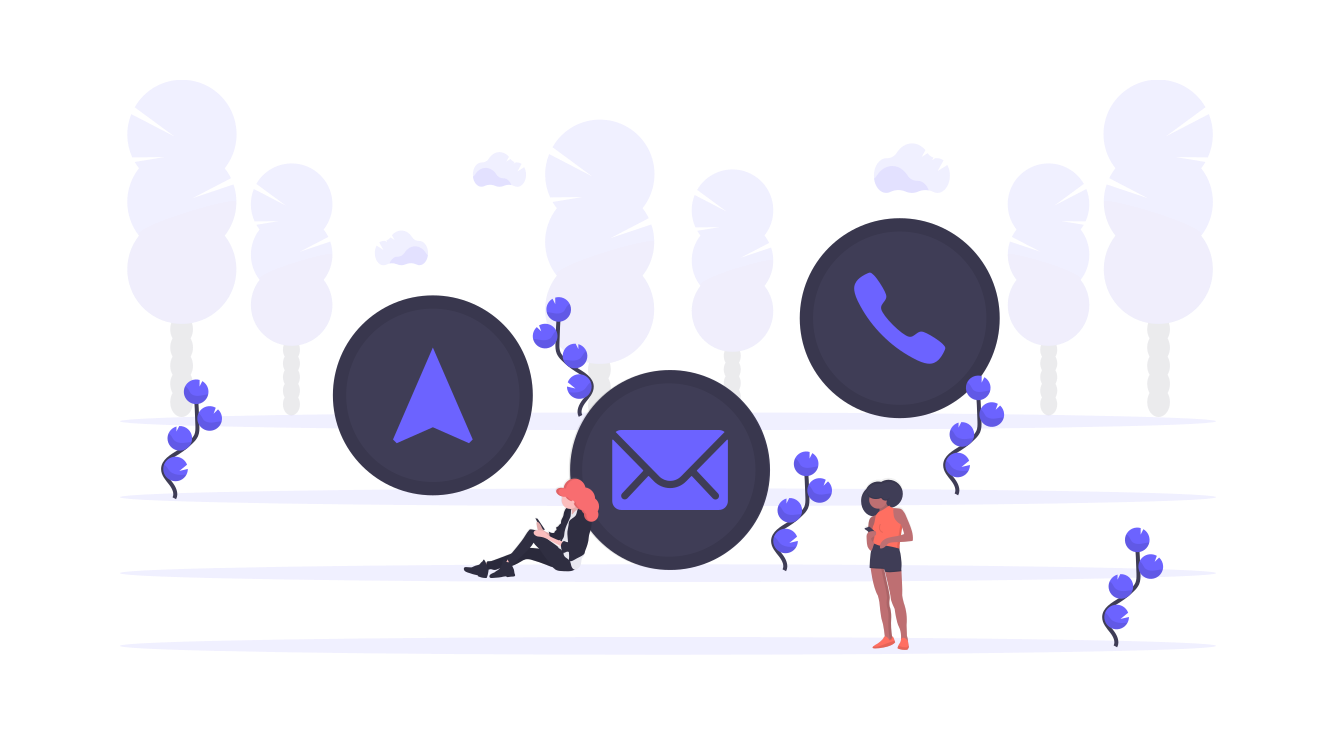 Customer support has gone through a lot of changes from the advent of call centres that could resolve customer problems on a huge scale. You could simply dial to the brand's customer care and after pressing a few buttons you would be connected with the executive. While those days aren't over entirely, the customer care centres did make a mark on customer support. Then came the era of the internet and around the year 2000, customers could now put up their reviews of a service or product. With the onset of social media platforms, customers could seek support and also share their experience of a brand. 
A lot of companies capitalised on this and prioritised customer support to gain the loyalty of various customers. This propelled a lot of community management roles and online support tools to help customers out. In the quest of understanding what it means, we often confuse it with "customer service". Let us check how the two differ.
Customer Support vs Customer Service 
Since customer service and customer support can seem similar, understanding the difference between them can be a challenge. Customer support is majorly about giving technical assistance to customers by helping them out with any issues related to the products and services. On the other hand, customer service focuses on helping the customers in general. Let us see exactly how the two differ.
What is customer service?
Customer service essentially helps a customer to derive value from the product they just purchased. It involves proactive interaction with which a business can guide customers on each stage of their purchase journey. Following a customer-centric approach, a company can improve its customer delight. While hiring for customer service, one needs to look for good soft skills and technical skills are not mandatory.
What is customer support?
Customer support is straightforward and focuses on technical problems as well as troubleshooting. It includes responding to customers whenever they have a problem with the service or product. The process is focused on the product and in making it function better. A customer support team requires employees who have both tech skills and soft skills. This job role is usually in SaaS, e-commerce, as well as tech companies.
Both customer support and customer service are crucial for maintaining good customer relationships. This, in turn, improves retention, brings in more revenue, and increases loyalty. While both the terms are often used interchangeably, it is important to implement them so that you can engage customers proactively and bask ahead in the competition. Let us delve into the current customer support scenario. 
Customer support in modern times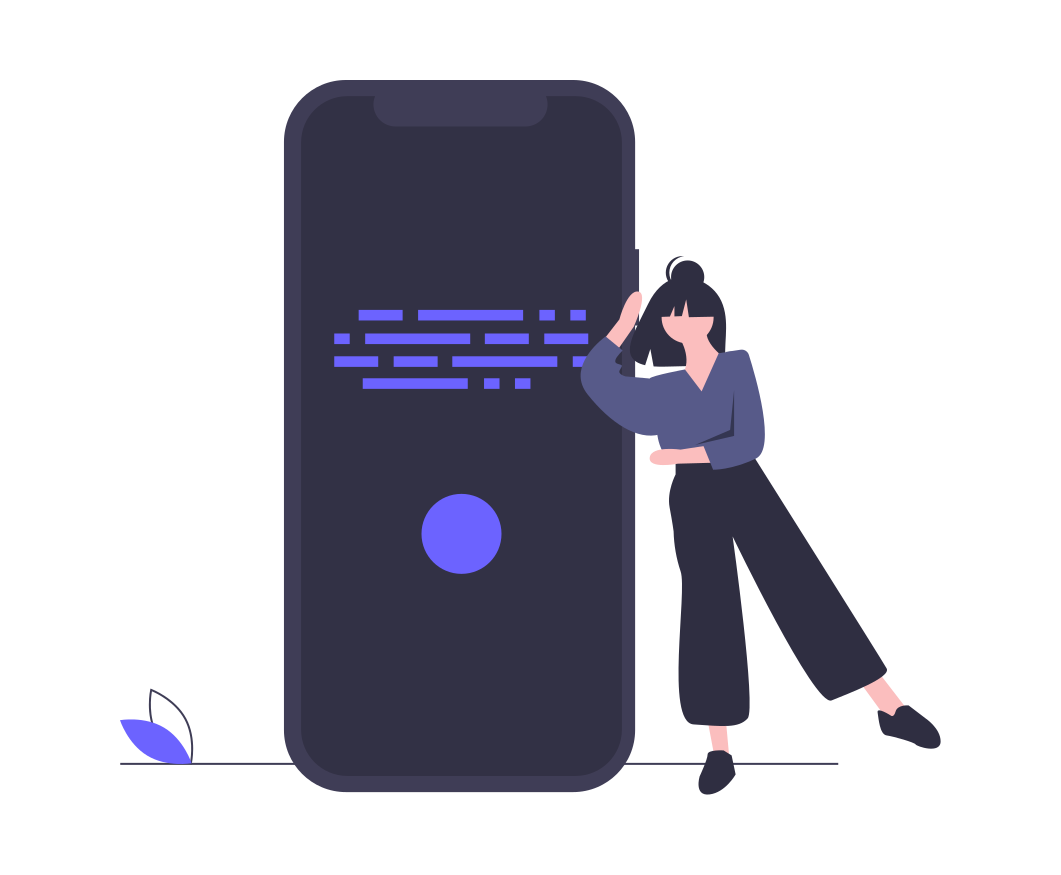 Customer support in today's day and age means providing empathetic help that is timely and prioritizes the customer's needs. Unlike traditional customer support, today businesses have realized its importance in the sales and marketing domain. The support agents are empowered with the right tools and resources to assist their customers. Moreover, they also provide 24*7 support through various ways like documentation, phone, social media, and email.
Besides, the customer support team can also have comprehensive metrics like customer satisfaction, NPS, and the like. Customer support now focuses on sales, tech support, and customer success besides just providing help. 90% of Americans use customer service as a factor while deciding whether or not they should do business with a company.
The best way to provide impeccable customer service is by freeing your valuable team from the humdrum tasks. Click To TweetAutomation is a saviour when it comes to increasing the efficiency and productivity of your support team. It eliminates the redundant tasks which then frees the time of your team so that they can focus on solving major problems. This also translates into building a customer support team that is well rounded. So besides hiring a "people person" you also need to look for problem-solving qualities. That being said, what are the features of a successful customer support strategy? Let us take a look.
Key Aspects of a Successful Customer Support Strategy
Here are some of the key features that you should look into for designing your customer support strategy.
1. Communication Strategy  
One of the preliminary things you need to decide is the strategy for communication. Do you wish to provide a comprehensive answer to customers that covers every possible doubt that they may have? (This can include links and resources) Or would you rather have a conversation with them and then help them step by step based on their queries? For instance, talking via email, through an app, or over a call. In doing so, you can drill down to the root cause of the problem and provide an expert solution to it.
2. Brand Voice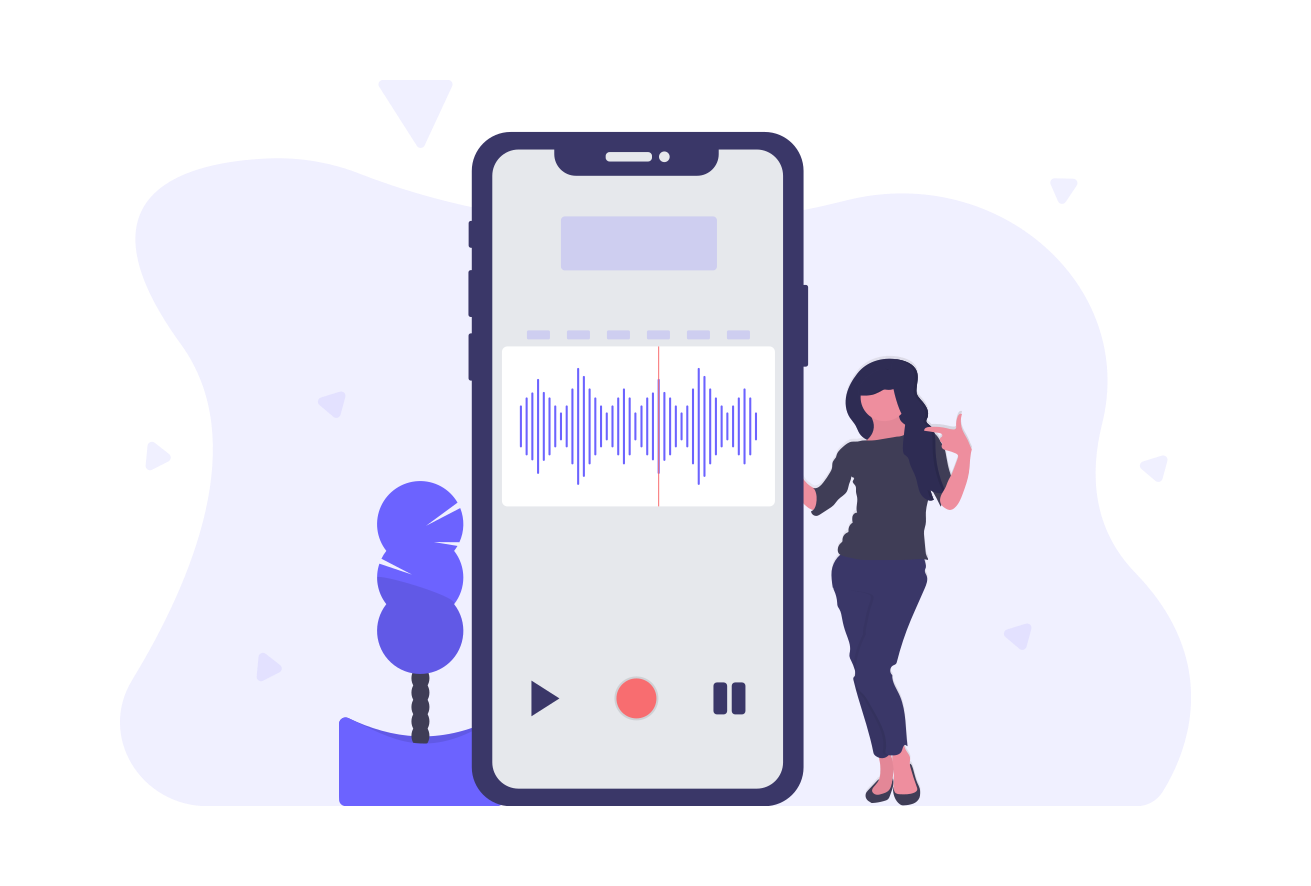 Brand voice is also an important aspect of your communication strategy. Do you want your company voice to be formal or casual and chatty? Would you rather go with a conversational tone? Would you keep the content graphic-rich (think emojis and gifs) or focus more on the text? Asking yourself these questions can help you create a brand voice that can translate into your marketing copy and customer support. While you are at it, make sure that your support agents have an empathising attitude and tweak the tone depending on the situation.
3. Quality Benchmark
The benchmarks you set for your customer support teams will ultimately decide the quality delivered. Customer delight steers the business towards success which is why you should focus on quality. Make sure you gauge the competition and what they are providing to come up with quality standards that are even better than them. Get a competitive edge and prioritise quality right from the start. Your initial hires and their performance will set the tone for your future behaviour towards clients. So make sure that your team is well equipped with the right strategies, tools, and leadership to be successful.
4. Response Time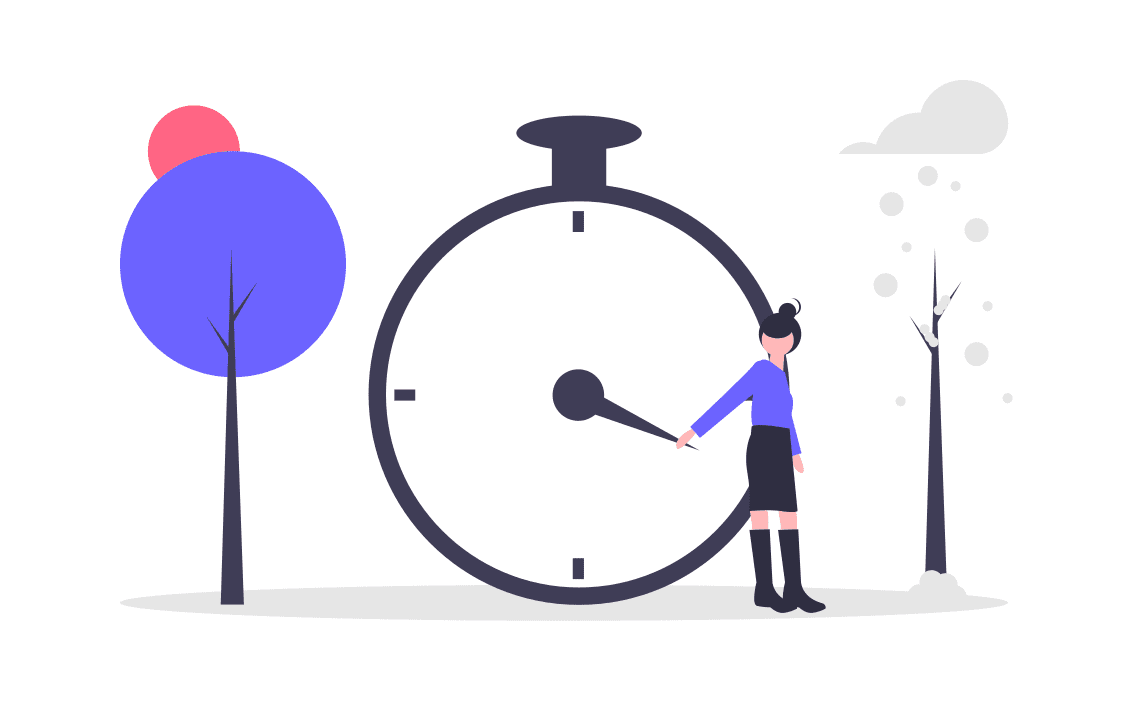 Response time is a key factor in customer support that makes or breaks a deal! Oftentimes, when customers don't get the right information at the right time, they can stop the purchase altogether. For instance, a customer who is keen on buying organic products will ask questions about the manufacture and source of the product. If they don't get a timely response they may quickly move on to other businesses who respond faster. Meeting the speed requirement of the customers can be quite challenging. You may need a lot of members in your customer support team. However, you can always automate the conversations with the help of chatbots that work on your behalf and save the precious money which you would have spent on training and recruitment. 
5. Timings and language
Would you provide support for your customers all day long or only from 9 to 5? Which days would you observe as holidays and are you planning to keep any backup staff for these days? Regardless of the business you own, customers can need support at any given hour. If you miss out on supporting them due to time constraints, you may end up losing that customer. The same goes for the language you use while communicating.
If your target audience is multilingual then accommodating them is important. This is because over 75% of customers prefer talking in their local language while interacting with a brand. So if you have a global audience then consider opting for a more inclusive customer service support.
Switching to conversational marketing, especially chatbots, is an excellent way of overcoming the language and time barriers. Click To Tweet A chatbot can respond to customers in their local language, any time of the day, thus improving the conversion rate and ultimately generating more revenue. Thus, with these helpful and crucial customer service factors, you can get a good understanding of your support strategy. Here are the best practices your business needs to follow to win the customer support game. 
Best Practices to Make Your Customer Support Awesome!
Build a great rapport and practice empathy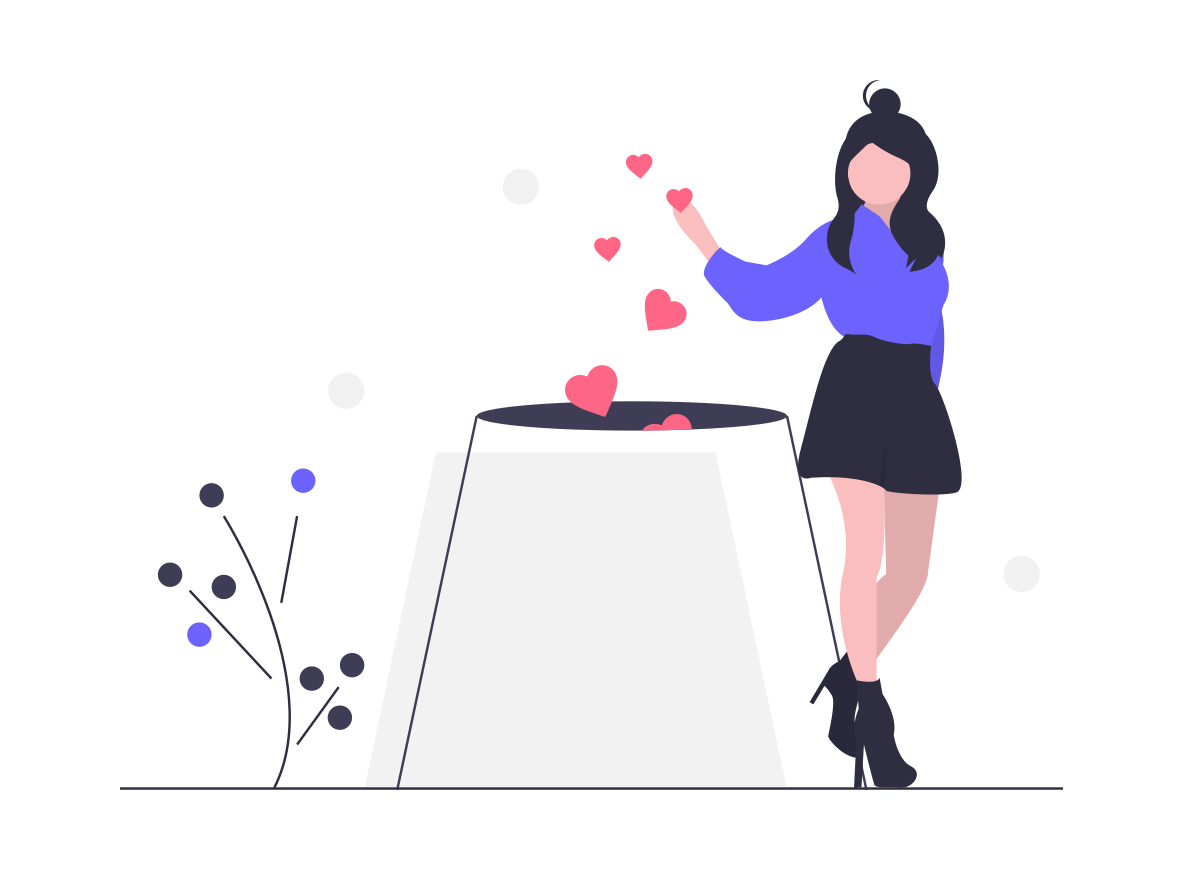 The customer relationship doesn't have to be ultra-formal. You can always build a friendly rapport with customers to make them feel at ease. Likewise, reaching out to you should not be difficult for them. With your proactive customer support, they should feel that you are always available to help them out.
At times, despite how impeccable your product/service is, your customer support can make a lot of difference. If clients find it difficult to reach you every single time they need support, it can leave a bad impression on them. While showing up with empathy for every single customer can be challenging, it is recommended to treat the customers with the right conduct. Besides being technically competent, your support team should be reachable and approachable.
Use customer support metrics to measure success
Do you wish to know how to measure the success of your customer support? Well, there are metrics like net promoter score, churn rate, and the like that can be used to measure your success. These customer success metrics are very insightful and can be used to gauge how well your support team is doing. The best part is that with such metrics, you can change the aspects that aren't working well and bring about new rules and changes. For instance, if the customers have given a bad net promoter score to your company then you can find out the reason behind their behaviour. Active feedback from the customers can also help you in revamping things that aren't serving your business. With time, you can evolve your customer support and improve it.
Providing the right resources to the customer support team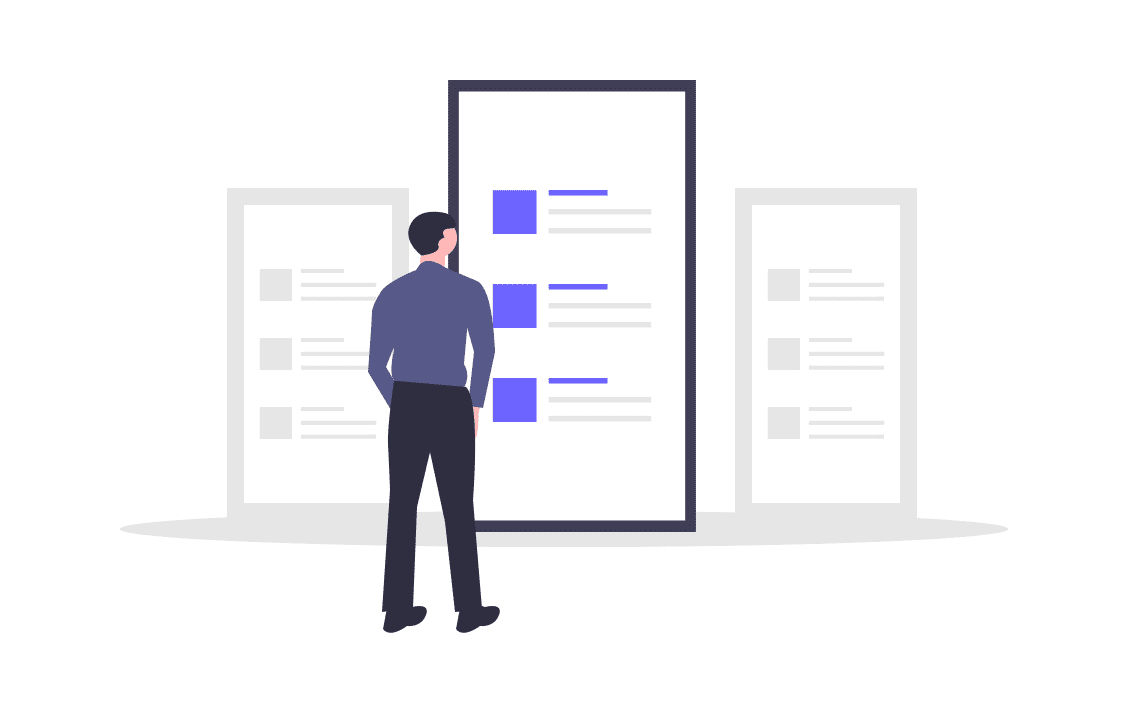 Your technical support team handles several queries in a day which can be quite daunting. It is not only repetitive but also mundane to be answering the same questions over and again. As a business owner or manager, you can make sure that you give them enough exposure and a variety of tasks. For instance, if a group has been handling customer queries for a while you can move them to the live chat department. This will give them a change in their work and they will also gain a new experience. This boosts collaboration and knowledge sharing among the team. 
Know the skills your customer support team needs
 While technical competence is a major aspect of customer support, customer assistance doesn't end there. While providing solutions to the pressing problems of customers, the support team has to be as empathetic as possible. This means that soft skills and knowledge are the key aspects you need to look for in a hire. By the end of every support session, your executives should strive that customers are feeling confident and happy after the interaction.
With the aforementioned best practices, you can enhance your customer support experience. Identify the need for empathy and understand customer success metrics while providing your team with the right resources. Know that hiring a customer support executive is much more than just having technical knowledge. These methods will help you devise customer-centric support that creates a wonderful customer experience. Let us explore the effective and popular channels through which you can provide support.
Support channels that you should be on 
Support has evolved over the years. Right from when call support used to be the norm to remotely controlling a customer's screen, we have seen it all. That being said, the modern-day customer support requirements are different. Here are some of the support channels that modern customer support teams can add to their arsenal.
One of the easiest and fastest ways of connecting with a company is social media! Customers simply love being able to text a brand on social media and instantly get the answers they need. You might not solve all their complex problems right away, but you can instantly respond to direct them in the right direction. Sharing links to documentation, blogs, videos and the like can be a good start. Now you might be wondering why even engage with customers on social media if you can't fully solve their issues. But keeping in touch and conversing when they are reaching out shows them that you care. It is the simplest way of keeping your customers happy!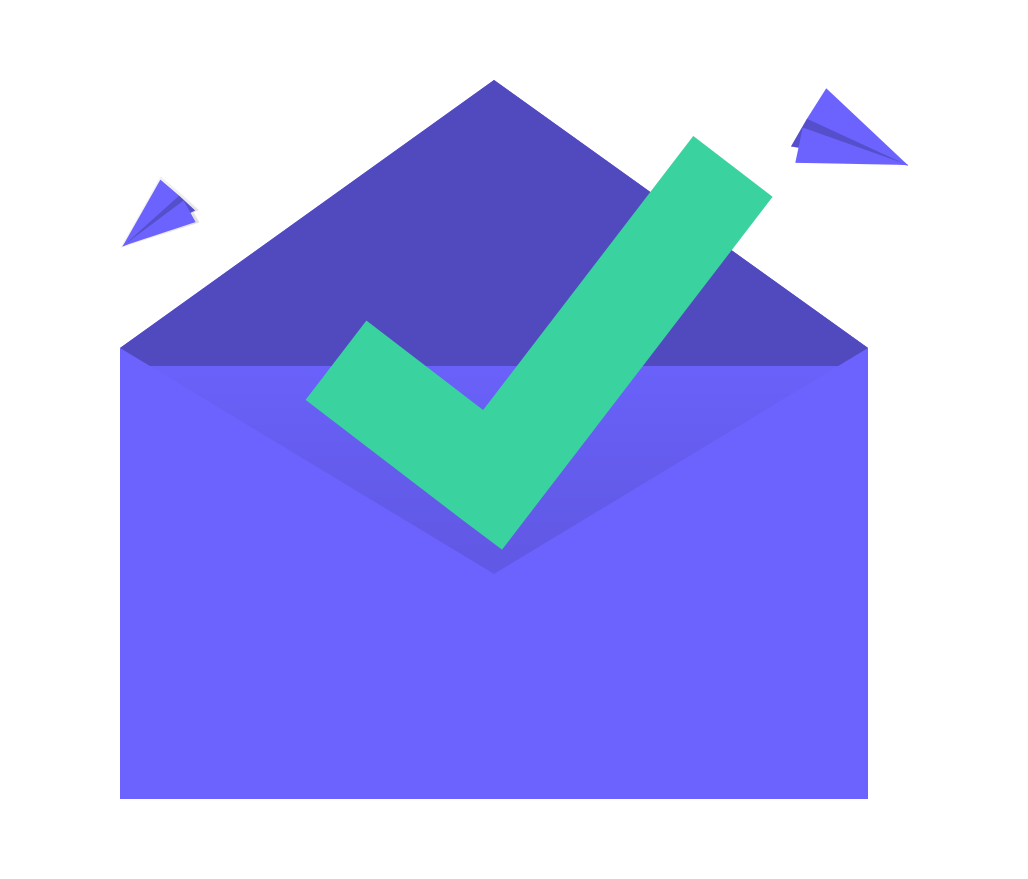 The email has been a crucial part of customer support and continues to be so. It enables support teams to troubleshoot the issue, share relevant screenshots, and also send in codes whenever required. Emails work wonderfully well for technical products and services when one has to send files and text alike. Having an in-house employee checking the emails and providing solutions is a good idea.
Telephonic support started way back in the 60s but is still prevalent for supporting customers. Some customers prefer phone support instead of typing their questions. You certainly build trust with such customers who like to get on a call. Moreover, you can guide them through the troubleshooting and look after their code-based concerns. Calls are also preferred for sharing the best practices and answering "how-to" questions.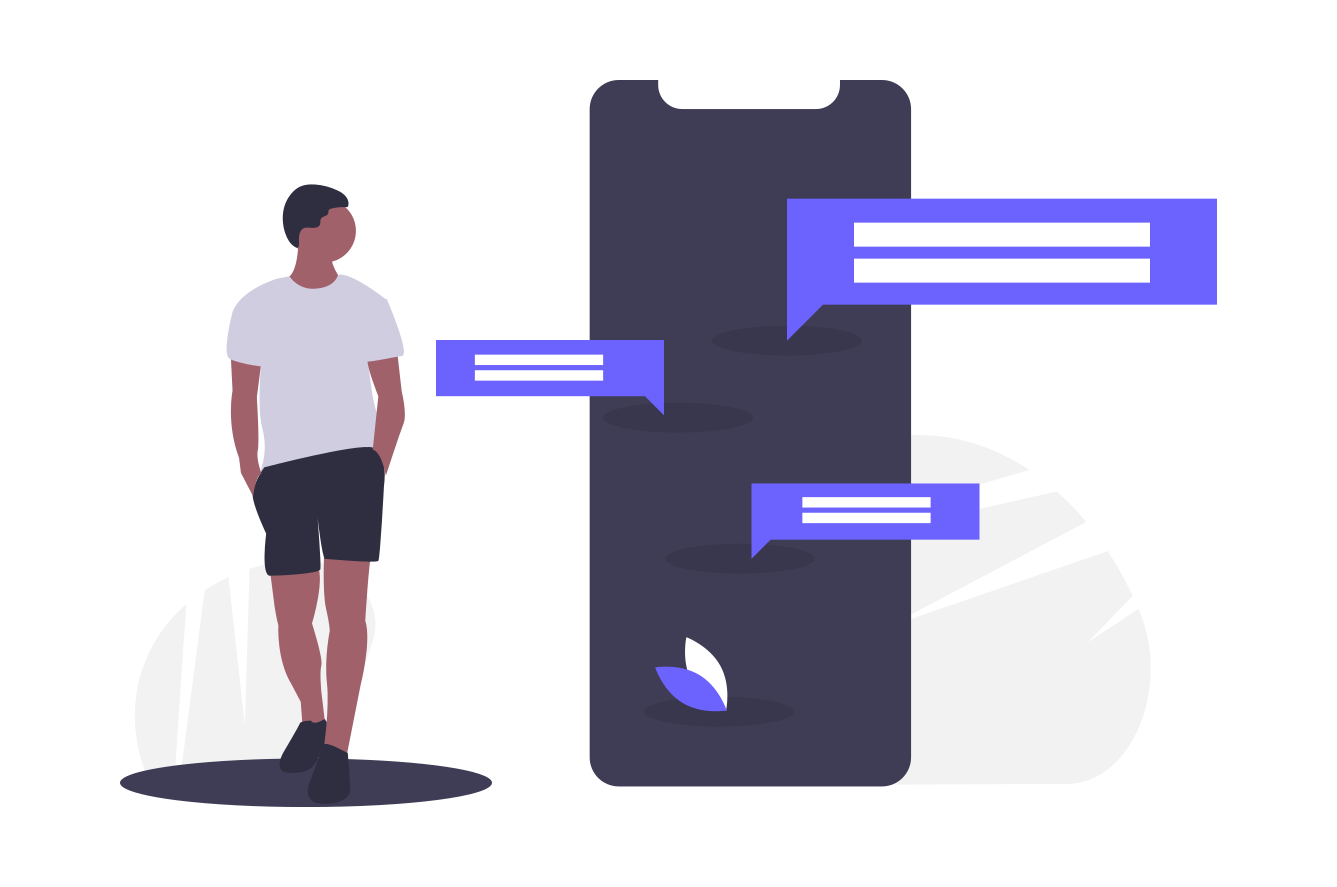 Chatbots are a great medium of connecting with customers instantly and supporting them. It leverages conversational marketing that thrives on communication with the customer. A chatbot (either hosted on your website or social media channels) can proactively chat with customers and ask them if they have any questions. It automates conversations and saves the customer's time. The best part is that bots save your money and time by suggesting documentation and resources to the customers automatically. With the robust Human + Bot approach, you can connect with customers first via chat and then for complex problems, a human can step in.
Self-service is when the customer themselves can resolve problems with the right resources. For instance, you can direct them towards documentation, videos, or webinars that will help them troubleshoot the issue. All the resources are typically created by the customer support and marketing team and designed such that the user can benefit from them without contacting your team. This can bring down the volume of tickets and save your team's time. Comprehensive documentation or FAQ can cover a lot of topics. You can also use bots to direct customers towards this documentation and enable self-service.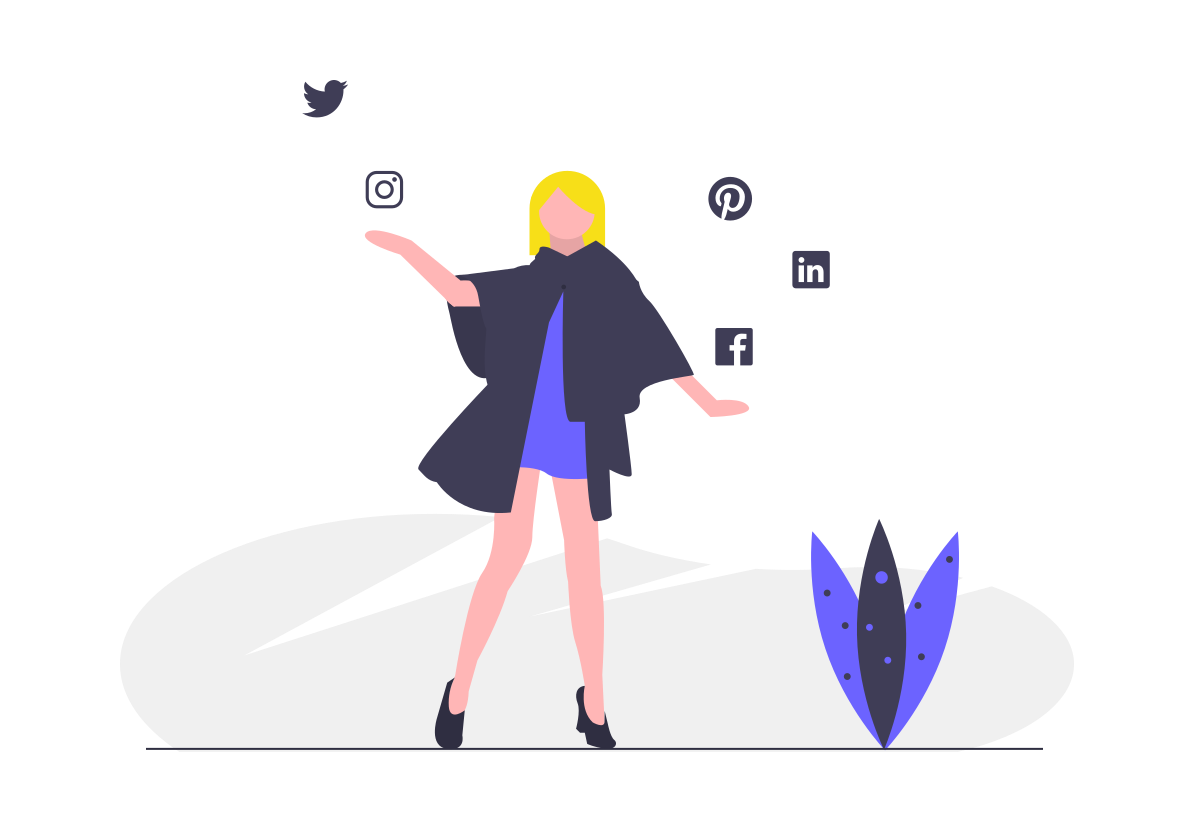 When you are present on all of these platforms mentioned above, you might wonder about the consistency of customer support. That is exactly when omnipresent support shines. Each time your customer has to switch from one channel to another, they have to repeat themselves and explain their issue all over again. But with omnichannel customer support, the information is shared across the platforms.
Customers can very well get in touch with your company through all these channels and they will get uniform support. With an integrated approach, your customers will no longer have to explain the same thing over and again. This keeps the customers happy and you successfully retain them. Moreover, things become easier for your customer support agents as they readily get all the information needed to solve an issue. Your response time improves, the customer satisfaction increases and you can help more customers than you previously could. 
Customer Support: What does the future hold?
We talked about the history of customer support and its evolution, but what about the future? How will customer support change over time? Here are the exciting things that await us in the customer support space.
Automation and Machine Learning 
A typical customer support team has a myriad of responsibilities that can be both time consuming and redundant. For instance, getting the same type of error resolution request frequently. In such cases, the support team can leverage automation and free their valuable time. With technology like chatbots, they can streamline the majority of their support requests. When the redundant tasks are out of the way, support executives can focus on time-sensitive issues that need their expertise. A Human + Bot model is a great example of this. Moreover, with the advent of machine learning, the approach will become more holistic and intuitive.
Data Analytics and Artificial Intelligence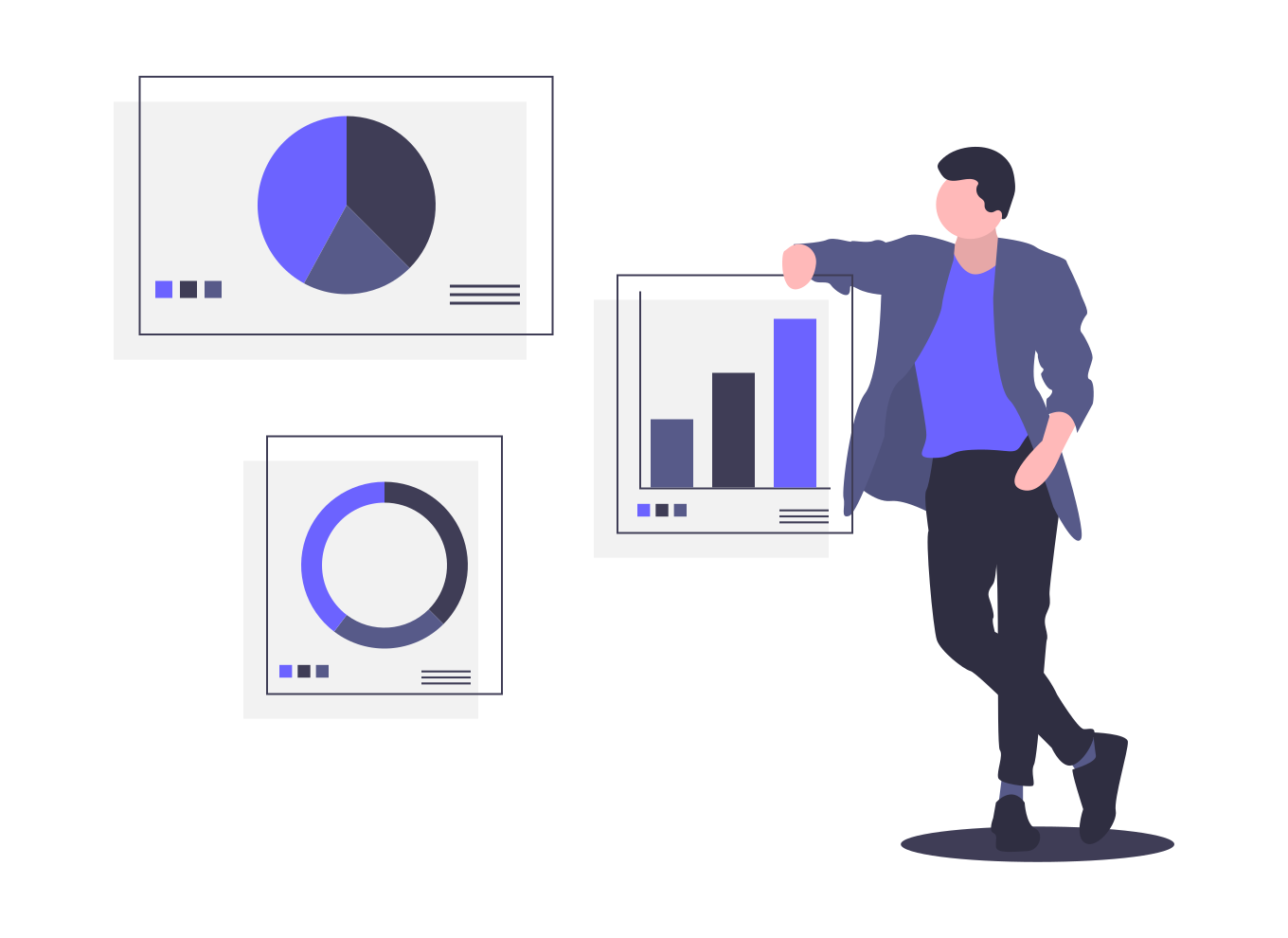 You might be aware of the rise of data analytics in every aspect of our lives. It is also immensely helpful for customer support. Analytics play a crucial role in pivoting proactive chats and personalising the product experience of the individual. So is the case with AI. Besides chatbots, AI also keeps tabs on social media so that the marketing team can understand which tweets to prioritise. Such tools augment the endeavours of the customer support team.
Instantaneous omni-channel support 
Customer expectations have colossally changed over the years. Customers wish to pick up their phone, type in a message to their company, and then open their laptop to finish the conversation without having to repeat themselves. As a company, you have to equip your customer support team so that it can provide this omnichannel and message-first service.
Customers prefer when they can message a brand and get an instant response. Click To TweetIn the times to come, support will be more common on social media apps as compared to the conventional chat and emails. Likewise, the concept of self-service is also here to stay. Customers feel empowered when they can solve issues with FAQs, communities, forums, or via a bot without connecting with the support team. Building a good support network shows them that you genuinely wish them to succeed.
Conclusion 
From dialling a call centre for getting solutions to fixing issues with the help of a bot, the customer's experience has transformed. The way businesses provide customer support is constantly changing based on the customer's needs. If you wish to improve your business revenue, word of mouth sales, and overall customer delight then prioritising good customer support is the key. With the message-first trend picking up the pace, your business needs to get on the bandwagon too. 
Would you like to leverage the Human + Bot model to provide technical support to your clients? Connect with us to get started in a jiffy!