How often have you contacted a customer service executive only to get delayed or get no response? Have you engaged with the brand further after such an experience? Likely not! This sums up the user behavior prevalent these days. Customers want the solution to their problems almost instantly. If you don't cater to them immediately, they will proceed with another brand. Having customer support chatbots fixes this problem
While you might already have an excellent customer service strategy, incorporating a chatbot is one of the easiest ways of heeding to your customers. 64% of web users say that 24-hour service is the best chatbot feature. Backed by surveys, 53% of the customers admit that they would shop with businesses that they can message. And the best part? Chatbots save up to 30% of the customer support costs. That being said, let us understand chatbots better.
What are Chatbots?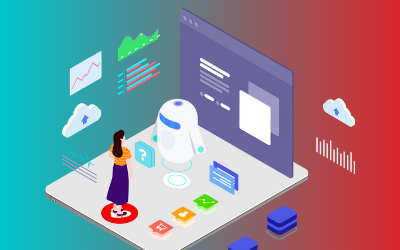 A chatbot is a software that can simulate human conversations using a Live Chat interface. Chatbots can replace or supplement traditional communication touchpoints of any business.
With the help of chatbots, customer service teams can manage interactions efficiently. Needless to say, companies get overwhelming queries round the clock. Human agents can't reply to all these queries on time, which is when the chatbots come into the picture. 
People often confuse chatbots with live chat, but the two have significant differences. Let us see how Live Chat is different from a chatbot. 
A Word About Live Chat:
A chatbot is essentially a machine that communicates with customers. On the other hand, Live Chat involves human agents. Companies can either keep their messenger partially or fully automated. In the case of full automation, only the chatbot interacts with the customers to help them through their concerns. But the involvement of human agents at crucial points in the conversation is known to be more effective.
The monotonous job of handling repetitive queries can be offloaded to the chatbots. Human agents can take the conversation ahead when the discussion gets complex. Thus, chatbots can be instrumental in delivering great customer service. 
While this is just scratching the surface, chatbots have a lot more to offer. Let's dive in! 
Can Customer Support Chatbots Enhance Customer Experience?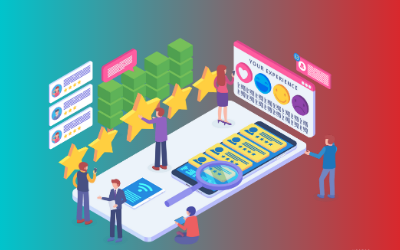 The greatest benefit of using Chatbots in Customer Service are the savings on operational costs. Using chatbots and not humans, you can provide your customers with quality support, in multiple languages, and round the clock. Using human agents for this is highly cost-intensive. Apart from this, Customer support chatbots can also improve the user experience significantly. Let us see how:  
Effortless Live Chat
Traditionally, a customer would have to find the contact number or Email address of the brand to address their problems or queries. But chatbots make it easy as users don't have to leave the interface and can directly type in their message. What's more? Engaging customers on their favorite platforms like Facebook and Instagram helps you meet users where they are.
24-7 Availability
Your live chat staff might log off after business hours, but your chatbot wouldn't! Customers can face issues at any given time of day, and they need instant support for it. Customer support chatbots are available round the clock, and users can thus get the required help without being confined to the 9 to 5. 
Prompt Responses for Every Query
Human agents might find it difficult to handle multiple queries simultaneously. Such is not the case with chatbots. No matter how redundant the questions are, a chatbot will respond to it in the best way possible. Moreover, customer support chatbots respond with consistently correct answers. 
Chatbots Makes the Buying Process Easy
To help your customers in buying a product, your chatbot can pop up on their screen to offer a discount coupon, give additional information or show a "how-to" video about the product. This helps the customers in making the right purchase decision. Nevertheless, they can also use the chatbot to know more about the product/service. Chatbots can also be repurposed to provide additional transactional assistance. 
Streamlined Experience of Customer Support Chatbots
According to a survey of 2000 participants, it was found that 94% of them dreaded contacting the customer support executives. It turns out that the entire process of call forwarding and automated responses takes a lot of time and patience. The sad truth is, customers these days don't have that kind of time! Any such delay in support and they are already plotting to abandon your brand.
This is when a chatbot could be helpful. Customers can directly get the needed support without having to wait for their call to be connected. They can chat with your company right from their office desk or the comfort of their home. By adopting customer-centric software, you show them that customer delight is indeed your priority.
Bidding Adieu to IVR (Interactive Voice Response)
Most of the customers are often frustrated while using the IVR (interactive voice response), which is commonly used by brands. IVR has a pre-programmed structure that guides the customer towards their solution. However, in doing so, the customer has to spend a lot of time listening to every option and then typing in their response. It feels like an eternity until they get their solution or are mapped to a representative. Not to mention the instances when they are kept on hold. 
Chatbots eliminate IVR, thus bringing a sigh of relief to the customers. They are faster and more effective than IVR. A chatbot is easy to use, and all that one needs to do is to type in the message. From videos to articles and even human support, customers can get it all.
Building a Unique Brand Persona Through Chatbots
Chatbots come with the option of personifying the brand such that your customers are engaged in various ways. For example, the chatbot can have different conversational styles from technical and straightforward to humorous and casual. It depends on how you wish to come across to your users. Moreover, you can help them with a myriad of concerns like technical support, account information, or purchase details. 
They can also be leveraged to provide novel ways of brand interaction. This creates unique interactive experiences for your customers and can convert them into Brand Advocates.
Simplifying the Age-old Forms
Forms have long been a legitimate way of acquiring customer information. But users can find it very dull to fill a lengthy form. A chatbot helps you get the same information without making the customers feel reluctant. The process becomes effortless and straightforward by using conversations to gather user data.
Chatbots Make Conversational Marketing Possible
Chatbots have made it easy to reach out and have conversations with the customers on a large-scale. These conversations might look simple, but they add a lot of value to the business. Because of smart chatbots, conversational marketing is possible. Moreover, your brand can strike the right balance between automation and human support. 
 Informal conversations make the entire experience authentic, which helps in building trust among customers. The initial conversation is automated via chatbots, and then a human agent can step in, further in the conversation. This perfect amalgam of automation and human involvement helps the customers feel comfortable with the brand. The result is increased conversion rates and quality leads.
Hybrid Chat: A Game Changer
Hybrid chat is a smart chatbot that focuses on both automation and human support. Moreover, FinancesOnline has awarded Hybrid Chat as the "Rising Star" and "Great User Experience." The intelligent business chat software weaves in the feasibility of automated chat with the compassion and intelligence of human support. The best thing about Hybrid Chat is that it is compatible with messengers that your customers already use. Slack and MatterMost are a few names, among others. Moreover, you can design the chatbot with just about the ease of editing a spreadsheet, literally! 
Want to enhance your Customers' Experience? Start building your own Customer Support Chatbot here. Or, check out what else chatbots can do, here 😉.