Impeccable customer service is a key element of the success of any business. Building an amazing customer experience helps the business is skyrocketing. While there are several ways in which you can improve customer service, live chat support is a way that is shining.
Studies have shown that a whopping 42% of customers prefer using live chat as opposed to 23% of emails and 16% social media or forums. Customers are clearly vouching for a live chat more than ever before. If you wish to make the most of Live Chat then you will have to make smart choices about how it is implemented on your website.
Let us understand what is a live chat, why is it winning the customer service game, and why you should consider it.
What is live chat and how does it cater to the dynamic customer service needs?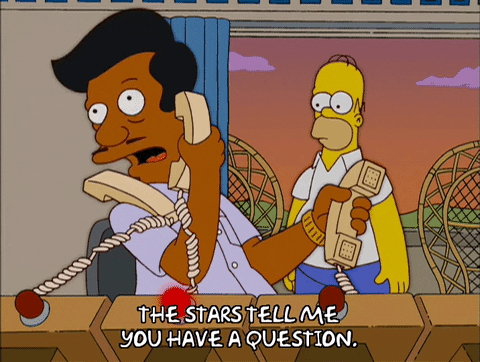 Live chat support is a messaging application hosted on the website of your business. It enables your brand to chat with customers in real-time. Live chat applications are important for assisting customers with any of their concerns and solving problems via a live chat.  
Meeting the dynamic customer needs 
Customers today don't buy the services or products from a business right away. They like to do their research and look at the online presence of the brand. Before the customer makes a purchase they would read a lot of reviews, go through your blogs, and also ask a lot of questions.
By providing a Live Chat option on your website you make it easier for customers to ask their questions. When you have Live chat support on your website, it becomes easy for them to connect with you. Click To TweetThey no longer have to fill any contact form or hunt for your contact information.
Live Chat support also helps you provide one-on-one support to the customers who are inquisitive. Those who like to do thorough research before engaging with the brand. Providing a personalized experience to the customers helps in developing a long-term relationship with them.
Benefits of Live Chat Support 
Incorporating Live Chat increases the revenue per chat hours by 48% along with a 40% increase in conversion rate. It is apparent that the live chat is providing great results for businesses. No wonder businesses are incorporating Live chat in their business. Let us take a look at the benefits of providing live chat support.
Catering to customers exactly when they need help
The dynamic nature of the internet has made us expect results immediately. This applies to customers as well. When they are browsing your website, they want instant answers to all the questions. This is when live chat shines. It helps you provide immediate assistance to the customers exactly when they need it.
When you attend to the needs of your customers, you automatically reduce their chances of giving a negative review, canceling a subscription, or moving on to other brands. Click To Tweet A customer care chat enables your business to be there for your customers. Even if the support agent is not available right away, chatbots like Hybrid Chat will tell your customers that they are being mapped to one. Moreover, it will also tell them how long it can take to connect with the executive. This simply takes out any uncertainty from the equation and the customers feel like their time is valued (Chat support 101). Likewise, Hybrid.Chat also answers the common customer queries so that only important and complex questions are forwarded to human agents.
Supporting customers at various stages of their buying journey 
Having live chat support on your Homepage is a great idea but you also need to enable it on other landing pages. Of course, it depends on the availability of agents and the number of resources. But there are a few instances when you must provide support to the customer to nurture the leads.
For instance, you can provide the best chat support on pages that are getting most of the traffic. If you are noticing product returns for a certain product then you can keep the live chat box there. This way your visitors will ask a question and find out what they need to know before they return the product. Moreover, if you have a Saas product that usually needs more support during its setup then pop open a chat.
So with the live chat support placed on the key pages of your website, you will also have taken care of chat staffing. When there is an option of speaking to a human everybody would prefer it. But you might not have the resources. If you are falling short of human agents for live chat then consider a Human + Bot model like that of Hybrid.Chat. Here you get to decide when during the conversation a human agent should step in. Thus, you can utilize your chat staff judiciously.
Apart from providing instant support to your customers, live chat also boosts sales. When prospects know that they always have someone to reach out to, they feel confident about buying. Likewise, the next time they need any support, they will know that they can trust you and will bring more business. This could be in the form of repeat purchases or referring your brand to a friend.
No wonder when you have a good presence be it on your website or your social media, you can provide better customer support. So one of the most important advantages of live chat support is increased revenue.
Live chat best practices that can transform your customer experience 
Now that you know how effective live chat can be it's time to explore the best practices that help you make the most of it. 
1. Emphasize on providing live chat on certain pages 
Live chat support is incredibly helpful but it can also turn out to be a nightmare if provided at the wrong time. It is almost like a shopping assistance trying to help you when all you need is to window shop in peace. You don't want your customers to run away, we bet! 
So where should you incorporate live chat support then? Places like pricing page, setup processes, signup page, returns or exchanges, and checkout page are good examples. Likewise, think about the places where your customers can have the most questions and then provide live chat accordingly. 
2. Respect your customer's time 
Nobody likes to wait around for getting the right support. Especially customers who are facing an urgent issue. So make sure that your customers get notified when the agent is available for a chat. And if not then you can always let them know how long it will take for them to connect with one. Courteous conduct at the right time will help you build a positive relationship with the customers. Click To Tweet 
3. Enable Self-help 
Over a period of time, you will identify the areas wherein customers need support frequently. Now every time they need help with something you cannot map them with a human agent. So how do you still cater to them so that you don't end up losing business prospects? 
You can enable self-help for customers with the help of chatbots. Chatbots can be fed with the FAQs and resources that can help customers in their buying journey. Automated chats can save the day when your human agents are fast asleep. Hybrid.Chat makes sure that the customer is given all the important resources and help. Moreover, they can choose if they still want to connect with a human agent, thus giving them complete power. 
Final Take
Thus, these live chat best practices can immensely help you in creating a delightful customer experience. Moreover, it also helps you nurture leads and improve sales. One key aspect to remember is proactive assistance when it comes to customer service. Instead of waiting for them to reach out, you can identify where they are likely to need help and show up.
For instance, after the sign-up process, when the customer needs to try out your product you can start a conversation. Likewise, when a customer adds a product to their cart without purchasing it. You can send them a blog about the product and its benefits. This way, live chat can be used to augment sales.
Hybrid.Chat has curated several such chat flows for a myriad of industries. Take a look and connect with us for a personalized solution for your business. Cheers!