Live Chat has created quite a buzz among marketers and business owners. The reason behind businesses embracing live chat is the changing customer behaviour. Consumers want their answers in no more than ten minutes and live chat can prove to be immensely helpful in meeting this need. In this article we help you understand live chat, how it differs from chatbots, and its numerous benefits and features. Let's dive in! 
What Is Live Chat?
The live chat definition is incredibly simple. It is an online chat app that enables you to talk to your website visitors in real-time. It is a way more viable option compared to traditional phone calls or emails. The visitors can simply open this chat window and type in their message and hit send. They can also connect with the support executive and get an instant response within no time. Unlike emails and contact forms that can take up to 48 hours to get a reply, live chat is quicker. No wonder businesses across the world are resorting to this seamless option that boosts customer communication. On that note, let us understand how the chat online works.
How Does Live Chat work?
Online chat is pretty straightforward and easy to implement. A chat box is a part of a live chat application. This is not something that your visitors have to download. Instead, it is a widget hosted on your website. The app then will have two different views of the live chat.
Visitors see a chat box which they can click on and within which they can type in the text and also attach a file. They can also send in any links, images, and emojis. What the users can do depends on the live chat features of the live chat service you have opted for.
The operator will have way more perks than the visitors. For instance, you can monitor the conversation section and check the incoming chats as well. Here's what you can do as a live chat operator.
Access various analytics dashboards.

Track what the visitors have been browsing and the time they have spent while browsing.

Create response drafts for answering common queries.

Integrate your live chat with several other apps as well as platforms for a better workflow.

Assign and re-assign operators for individual chats.

View the chat history and download chat logs.
As you chat with the visitors you have more and more opportunities to collect leads. With time, your database will be filled with contacts of prospects. Let us understand why you need live chat after all? 
Why is Live Chat Important?
You might send out survey forms to customers to know their opinions but nothing like listening to it from the horse's mouth! And live chat for business enables you to do just that! For instance, there might be an issue with your checkout process due to which customers could be abandoning their carts. But with live chat, they can directly connect with you and share their woes. With such ease, you will get active feedback and fix the problems quickly.
 That being said, a lot of people often get confused while choosing among a live chat service and a chatbot. Let us see how the two vary so that you can make an informed choice.
Live Chat Vs. Chatbot: Know the Difference!
People have a hard time distinguishing between live chat and chatbot. Let me break it down for you! A chatbot is a software that automates conversations with your prospects and customers. Click To TweetWhereas Live Chat enables your support team to interact with customers on a one-on-one basis. Let us see how these two channels differ considering specific aspects.
Mode of Interaction
In a live chat, the interaction is carried out by a human agent. Customers can request to be mapped with a customer support agent and start the conversation. On the other hand, a chatbot is a software that sends automated responses for customer questions.
Customer data
While chatting with prospects on a live chat, businesses can monitor their data and provide customized responses accordingly. A chatbot is suitable for providing information or support as it is fed with proper customer data and history. When the customers have a question that is out of scope for the chatbot, it is escalated to a human. Thanks to the Human + Bot model which is emerging in the conversational marketing industry!
Complex problems
Online chat bot will mostly handle generic questions that are fairly easy to answer. But if the customer has a technical issue that needs human intervention then live chat can be leveraged.
Multiple requests
As live chat involves human interaction, support agents can only take up certain requests at a time. It depends on the team strength and speed of the customer support agent. Moreover, providing the right support also depends on the complexity of the issue. Some problems take longer to resolve while some get resolved quickly! When it comes to chatbots, it can handle multiple queries at a time since all conversations are automated. You can choose a solution that best fits your business and industry.
Type of queries 
Whether you go with live chat or chat bot depends on the type of queries that you receive. Click To Tweet For instance, chat with an agent might not be required if the queries you get are repetitive, useful, and simple. On the other hand, chatbots will handle such queries very well as it can respond to multiple people simultaneously. Moreover, if the questions don't need human intervention then a chatbot is a better fit.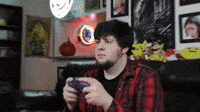 By now you know which technique works the best for your business model. Do you feel that your business needs a little bit of both? Then a Human + Bot model will be the best fit for you. It incorporates chatbots in the beginning for answering any common questions that the customers might have. When the communication gets complicated and the customers want more help, then humans can enter the conversation. Moreover, support agents can always keep tabs on the conversation and can step in anytime to provide better support. Are you wondering what are the benefits of live chat? Would you like to know the live chat features? Let us quickly check the various benefits and features of live chat that you can expect.
Benefits and Features of Live Chat 
The reason why businesses are vouching by live chat is that it significantly boosts their sales. A Virgin Airlines case study revealed how they achieved a 3.5 times higher conversion rate after switching to live chat. They also found that customers who chatted with the live chat agents increased their average order value by 15% as opposed to those who didn't. This might make you wonder why live chat has this impact?
In today's age, your website is the face of your business. Your prospects will first check your website, interact with it, and then engage with your brand. How well you present information on this website will truly determine if it catches the leads or not. But what goes missing in online business is the personalized support. Imagine walking into a store without a store assistant. It would just seem incomplete. The same goes for the website. If customers are engaging in some product or service then they certainly need help from time to time. And this is when web chatting live shines!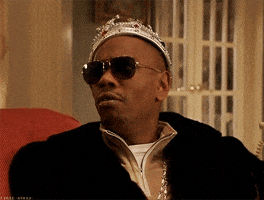 Now you might argue that leaving an email address on the website is also an option. But when customers have to send an email to you they would go outside from your website to do so. This interrupts a seamless customer experience. And given the fact that visitors have a short attention span, they would rather look for a brand that offers live chat. If your competitor has integrated a Live chat feature on a website then they would prefer them over you. This is exactly why having online chat option is crucial for your business. You can guide your visitors and solve all their problems before they are driven off due to a lack of support. Would you like to improve your conversions and sales? Then start using chat with agent option on your website.
Prevents Cart Abandonment 
Consumers need instant assistance. They wouldn't mind moving on to some other website if they aren't happy with yours. Now the reason behind their move could be anything from a complicated checkout process to slow loading speed. But any hindrance in the customer experience and you can lose customers. Likewise, cart abandonment is also one of the biggest challenges that online businesses have. 
During their purchase journey, customers certainly have a lot of questions to ask about the product. Even at the checkout stage, they might have a lot of questions. A great way of helping out is by being available via live chat. Now of course some customers would not want to ask questions but might be struggling. In such cases, you can always start a conversation yourself. 
Chat solutions like Hybrid.Chat enables you to start a conversation with your prospects to enable more sales. You can simply ask them if they have any questions or need any help. You will be surprised at how many people reply and ask for assistance. Besides, the proactive message can be used for informing the customers about discounts and offers also. This also nudges customers for making the purchase. The targeted support you provide with Live Chat prevents cart abandonment.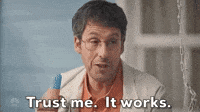 When you visit a brick and mortar store the retailer can build a good rapport with you as you visit them. They also establish a connection and make a sale relatively faster. But the same cannot be achieved online. In general, consumers are skeptical of buying from people they don't know. It's only natural to feel so and you can bridge this gap with live chat. The best way to do it is to place a live chat widget on pages where you think the user will need assistance. For instance, the home page, checkout page, and the like should have a chat with agent option.
Building trust is very important in the business space and if a buyer doesn't trust you they will also not share any personal details. According to a study, 90% of the customers feel more confident about shopping when they see a "Live Chat" button on a website. That being said, it is quite apparent that without a chat with agent option it becomes very difficult to build that trust with the visitors. 
Leverage automation from chatbots
You don't always have to start the conversation with live chat. The redundant questions and queries can be answered via a chatbot. Questions like Where's my order? How to reset my password? When will I receive the product I ordered? A chatbot can be your best bet in answering all these repetitive questions. According to studies, 65% of customers prefer speaking to chatbots if they can provide instant support. So when customers have an issue they would rather speak to a bot than wait to be mapped to an agent. And this works wonderfully as the support agents only take up problems that need personalized attention. There are also certain technical issues that a bot cannot resolve. Although AI is wonderfully progressing and complete resolution might be the norm in the future. Overall, a Human + Bot model seems like a reliable and sustainable option.
Enhance the Website Experience 
When you have live chat hosted on your website, the customers don't have to go outside the shopping window to make a call to you. Or to even draft an email explaining their problems. All they need to do is to open the live chat widget and start typing their concerns. They will soon be connected with an agent who is available to take that query. And just like that, within no less than a minute, they will get their solution. This instant assistance is indeed crucial especially when they are purchasing online. Did you know that 57% of customers actually abandon the purchase if their queries aren't resolved on time? The same study found out that 44% of online consumers consider live chat to be very important while they shop online. Needless to say, hosting on your website is a great way of leveraging customer demand.
Live chat is not just useful for the customers, the business also ends up improving their bottom line as the sales improve. Click To Tweet Like I said before, you can host a live chat on the important pages of your website to boost engagement. But you may also place it on pages that are currently under maintenance. For instance, you can put chat with agent option on the 404 pages so that when customers land on them they can navigate to the right page via live chat.
Finding out What the Customers Want 
When you understand the needs of your customers you can tweak your offerings accordingly to meet their requirements. A live chat software goes beyond closing a sale by enabling you to find out what the customers want. In the marketing world, it is often referred to as Voice of Customer (VOC) data. It essentially gives you a sneak peek into what the customers think of your business. VOC helps you understand the thoughts, behavior, and opinions of the customers. This insight can be instrumental in developing a product that matches the customer's requirements.
So how do you get this VOC data? All you need to do is to review the chat transcripts. Your team can look into these scripts to understand the concerns of individuals. To address the same you can design relevant marketing copy so that customers feel more comfortable to shop with you. This simple hack will help you increase your annual company revenue, thanks to live chat!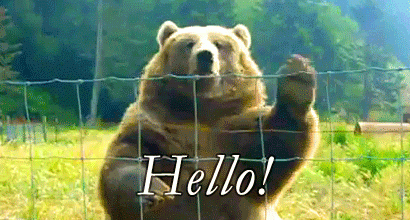 Remember how in a brick-n-mortar store you would be greeted when you enter the store? It makes you feel valued and important and creates a good impression of the brand. The same goes for ecommerce live chat websites. 
Imagine when a customer walks into your store and is looking for leather shoes. They go through different designs and decide to try on a few. They struggle to find the right size and this is when your store assistant helps them. But what if there is nobody around to assist them at all? They would simply walk out because nobody is there to help them out. The same goes for your e-commerce store as well. 
Live chat has a feature of greeting customers as they browse through the products. The best part is that you can decide when this live chat window will pop up with a greeting. Sure, you will have to gauge the website and the customer pain points. For instance, when you notice that a customer is spending a lot of time in the shopping cart, you can pop open the live chat. These strategically placed chat with agent windows can stop customers from abandoning your website. 
The thing about physical stores is that customers are coming and going without sharing their contact information. The store owners don't have access to data that can be leveraged for promotions. Thanks to live chat, pre-chat surveys are becoming quite popular among businesses.
The live chat widget would ask the customers for their name and email address before they address their concerns. With this valuable customer information, businesses can stay in touch with each visitor that comes along. Your live chat software helps you check the person's order history and suggest similar products. The emails collected can then receive promotions and offers that you may have. It is a great way of building a loyal customer base by nurturing the leads gradually.
Amazing Live Chat Integrations 
Besides the various live chat benefits, it can also be integrated with various software. Hybrid.Chat makes your workflow seamless by using Webhooks and Zapier to build software that easily interacts with other applications. With easy integration with 1000+ apps, the business process becomes streamlined. Thus, the functionality of your live chat software extends to other aspects to provide a holistic solution. 
Embed Widgets and Webpages 
When customers are chatting with your business, they often look for a quick solution delivered in the least time. Let's say that a customer inquires about a black blazer that they are looking for on your e-store. Now you can always share a link to black blazers with them but how about you display the options right inside the chat? Yes! You can do it with embedded widgets and websites. Simplify the user experience by embedding the particular part of the website which you would like to show to your customers. You can also add third-party widgets to the chat flow. This simple yet impactful feature provides a hassle-free experience. Your customers will be happy to get exactly what they are looking for by simply chatting with you. Isn't that awesome? 
While you can provide support to customers through conventional phone support, live chat has a competitive edge. It records all customer interactions and helps in reviewing them easily as well. What's more? You can easily search through a chat script for finding the information you want. The same is not possible with telephonic calls. Live chat analytics have a lot more in store for you! From referral links to active or idle status, the number of chats, and also the location. You can see these aspects in real-time. 
Final Take 
Live chat is emerging as one of the website must-haves for all businesses. whether you own an e-commerce website or you provide a service, it can do wonders for your brand. The numerous benefits and features mentioned above depict how you can provide comprehensive support with live chat. The integrations and new features keep enhancing to become inclusive of changing user needs.
Would you like to implement live chat on your website? Connect with us to get started! Take a look at what is in store for you!