WhatsApp is avidly used by over 2 billion users to stay in touch with their friends and family. It is a popular messenger that is easy to use and has a rich user base. Moreover, WhatsApp also works as a business platform to effortlessly connect with customers. A lot of small and large businesses are using the business account of WhatsApp. 
Nowadays, most of the conversations happen on the social handles of brands or through messengers. The rise of Facebook bots has made texting the brands very easy. If customers have any questions or they need any help they can simply drop a text on messenger. And it's also very helpful as businesses provide timely assistance to the customers. 
Reaching the customers on a platform they already love can immensely help your business.
Click To Tweet
You don't have to convince them to download an application exclusively for talking with you. You take your brand to them and enable them to text you. It is hassle-free and one of the simplest ways of communicating with your customers.  
What is a WhatsApp Chatbot?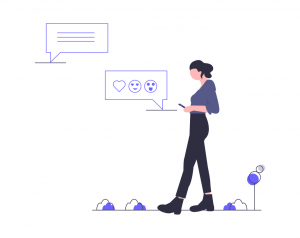 A WhatsApp chatbot is a messaging platform that allows businesses to run automatic conversations on WhatsApp. Users can chat with your business just like they would in person. Ever since WhatsApp enabled the WhatsApp for business features, a lot of companies have taken the plunge and created their accounts. A WhatsApp account for business has the following features. 
An official business account 
While you might be chatting with your customers already on WhatsApp, it is important to create a business account. A business profile makes your brand look professional. You need to first download the WhatsApp business app and then create an account on it. Then choose the settings, opt for business settings, and go to Profile. You can now add in your business details such as the name of your business, contact information, and the like.  
WhatsApp Quick Replies 
When you have been doing business in a particular industry you are aware of the ebbs and flows of it. There are certain frequently asked questions which you have to reply to. So it is best to save the answers to these questions and then send them when needed. And WhatsApp enables you to do so. Be it thank you messages, welcome templates, product information or discounts, and announcements. All you need to do is to go to Settings and click on Business settings and further on Quick replies. This way you can save a lot of time and you wouldn't have to worry about writing the same message over and again. If you don't want to spend time choosing these templates and replying then you can let the bot do it. Hybrid.Chat WhatsApp bot automates all your chats so that you don't need to manually select among the templates.
Greeting Messages via WhatsApp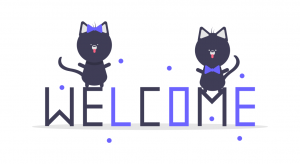 Your WhatsApp business profile helps you create a greeting message which starts a conversation with customers. It can also be used to start a chat with customers after 14 days of inactivity. Greeting messages work excellently to welcome and introduce a company to a prospect exactly on time and without any delays. It also helps in reminding them about your products or services if they haven't connected with the brand lately. It is a great way of converting cold leads into hot leads. So to set up a Greetings message all you need to do is to go to Settings then choose Business Settings and click on Greeting message. You can easily edit this message and it will be shown to your customers. 
Away Message 
It so happens that your customers might have a query or concern and they text you post your working hours. Now when there is nobody to answer it you can end up losing business. So to still let them know that their questions will be answered, WhatsApp has come up with Away message. It is the message which will be shown to the users after your business hours. Go to Settings, Business settings, and choose Away message. From here you can activate the away message. Schedule the time when these messages should be shown. 
Do you wish to engage customers even after your work hours so that you never lose a prospect? You can do so with a WhatsApp chatbot. It goes beyond the "away message" to have a personalised conversation with your customers. From answering their frequently asked questions to scheduling calls and sharing useful resources, the WhatsApp Bot does it all!
WhatsApp Contact Labels
Being organised is extremely important for any business. WhatsApp has facilitated this with its feature called contact labels. So you can categorise your contacts and group them as well. There are options like New customers, new orders, pending payment, and the like. You can also create new labels as per your choice. So when you have a new offer to be shared with customers, you can send it across to the new and existing customers. 
To add a label to a contact you should click on the menu button on the customer's page and then choose a label to save it. If you wish to add in a new label then go to the chat with the customer and select the option of New Label. Create your new label and then click on save. 
WhatsApp Stats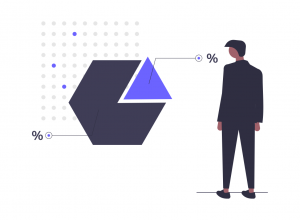 When you use all these amazing features of WhatsApp for business, you want to know how your efforts are faring. This is when WhatsApp statistics can help you out. It is a platform that enables you to see how many of your messages were sent, delivered, and read. Just go to the Menu button and select settings then opt for business settings and click on Statistics. 
Benefits of WhatsApp Bot for E-commerce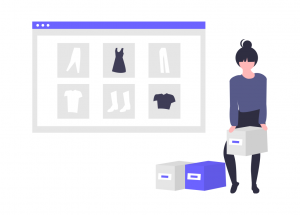 You might be wondering as to why E-commerce businesses need WhatsApp bot at all. The answer to this is simple, it has a plethora of advantages. For instance, the majority of your customers are bound to be on WhatsApp and when they need any sort of assistant they can text you on it. There is nothing wonderful than being able to get your problems solved within minutes with a brand. 
If its new queries then you can automate conversations via the WhatsApp bot for generating leads. Customers can also place an order, ask for refunds, enquire about returns, and share their valuable feedback through a simple WhatsApp chat. Moreover, you can collect useful customer data, inform them about shipments, ask them for referrals, and much more. 
If you wish to encourage customers to buy products that they have added to the cart then you can do so via WhatsApp bot. Thus, you end up multiplying sales and providing excellent customer service. Let us take a look at how the WhatsApp bot is built. 
How to Create a WhatsApp Bot?

 
If you wish to automate your WhatsApp conversations and ensure that every query by the prospect is addressed then WhatsApp bot is for you. Customers who get instant answers for their questions are bound to stick around for longer. Moreover, if you don't assist them right in time then they might opt for some other service provider. Here are some best practices which you should consider while creating a WhatsApp bot. 
Apply for WhatsApp Business API
Before you create a WhatsApp bot you will have to apply for a beta program named WhatsApp Business API. It is currently ideal for medium and enterprise businesses in the beta mode. You get to choose whether you want to become a solution provider or a client. Moreover, you would have to enter the company name, website URL, and other details. You can very well start using the WhatsApp API once the application for it is reviewed and approved. 
Designing the Chat Flow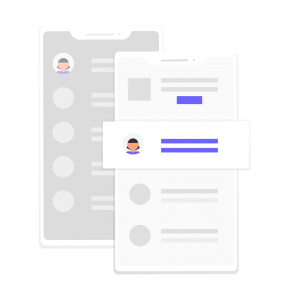 Your WhatsApp chatbot should answer the questions your customers are asking. And for this, you should create a chat flow. You can compile all the common questions which are asked to you and then categorise them to build a comprehensive chat flow. Make sure you take into consideration the nuances of your specific industry and the demands of your users. Hybrid.Chat WhatsApp bot has several designed chat flows for your conversations with customers. You can check the templates designed for various industries over here. 
Choose your chatbot builder

 
Next up you need to choose a chatbot building application using which you can build a WhatsApp bot. Make sure that you choose a platform that is easy to use for creating your robot WhatsApp. Hybrid.Chat uses simple spreadsheets to create WhatsApp bots that are up and running within no time. 
Test your WhatsApp Bot
Before you publish the WhatsApp chatbot make sure that you test it enough times. Fix any errors that you encounter and check the functionality as well. Testing will ensure that you create a delightful experience for your customers that keeps them coming back to you. Testing your WhatsApp bot today will help you avoid losing business tomorrow. Click To Tweet
Parting Words
Creating a WhatsApp bot helps you support your customers when needed and grow your business manifolds. It takes away from the hassle of back and forth email threads and tedious contact forms. Meet the customers on the platform they love and make your business accessible to them. You don't have to bother about building a chat flow or looking into the technicalities.
Connect with us to get your WhatsApp bot up and running.