Chatbots have pierced into a variety of industries including education. Universities worldwide are using chatbots for college admissions, providing support, live assistance, and much more. We have seen online classes, virtual graduations, and online exams in Covid-19 times. With everything slowly moving online, the student expectations are evolving too.
Students are more digitally active than ever and universities are adapting to this change. Teachers are emphasizing on imparting knowledge through digital platforms. Chatbots, in particular, are a part of this AI wave and have entered the college admissions space. Moreover, 40% of millennials chat with bots every day, as per Acquire. Using a chatbot for college admissions is a win-win. Let us explore what a university chatbot can do.
Chatbot automates the registrations and student admissions
The entire admission procedure for a University can be very overwhelming. Students have a tough time navigating the course fees, admission details, and registration deadlines. Wouldn't it be wonderful if they get all of this information within a single window? Yes, you can do so by implementing an intuitive chatbot for the college website. By providing everything they need in a single place students feel well-equipped to apply for the college admissions.
Signing up for new academic courses faster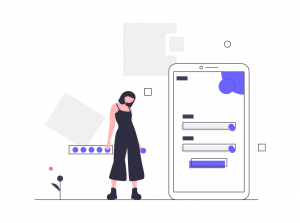 Signing up for new courses can be challenging for students at times. Despite their enthusiasm for the course, factors like stagnant interfaces and slow loading websites can be a hurdle. The best chatbots for higher education can present the latest information and also give recommendations depending on the qualification and preferences of the students.
Providing support for student queries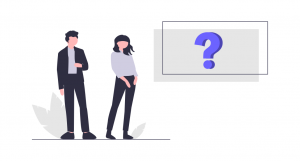 A higher ed chatbot instantly connects the student with the university around the clock. Students often have a lot of questions about a university which plays an important role in their decision to enroll. With so many applications and emails, universities can find it difficult to respond to every student. In such instances, a chatbot can step in to provide details of the scholarship, campus facilities, enrolment, IT services, upcoming exams, and much more. You can delegate repetitive tasks like answering FAQs to the bot. Click To TweetIn case the students wish to connect with someone from the university, you can escalate the conversation to a human. Hybrid Chatbots couple the power of chatbots with human expertise to make this happen. 
Chatbots for admission procedure 
Once students are screened through the admission tests, they have to be enrolled in the course/program. There are a lot of procedures for filling up the details and updating personal information. The same can be automated with chatbots for college admissions. The selected students can enter their data on the bot for college admissions. The time taken for this process will be way lesser than the usual manual process.
Self-service campus bot 
Apart from using chatbots for college admissions, it can also be used as a self-service chatbot. Students can go online to get the campus-related information they want. For instance, if they wish to know about some facilities like the library, gym or canteen and its timings they can do so. They can also share their concerns related to any facility, accommodation, or any other issues they might have. This ensures that students get timely help when they need it and their on-campus experience becomes effortless.
Onboarding bot for new students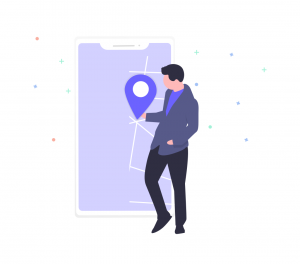 The university bot can be used to help students navigate through the campus. Students often find themselves lost in a new place which they don't know anything about. A university bot can be their buddy in making them familiar with the campus. It can have a map of the university, information about the cultural fests, technical events, and rules and regulations etc. This way students will get everything they need to have right at their fingertips.
Keeping the alumni information updated
Gone are the days when alumni members would respond to every email from their university. In the busy and fast-paced lives of today, they barely get any time. To get all their latest details, you can let the chatbot do the work. You can gather all the alumni information within a few minutes without taking too much time of the individual.with a chatbot. Click To Tweet Gather details like address, current profession, contact information, and the like. Such details are useful while conducting alumni meets and graduation. The best part is that students can fill up the information whenever they want to. A chatbot will seamlessly capture everything and it will be accessible for you at any given time.
Why are universities using chatbots?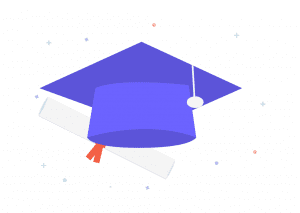 At the beginning of a new session, the university receives a lot of applications. To convert these applicants into enrolments, the university has to keep the communication going. No wonder students have a lot of questions about the courses, fee structure, facilities, and accommodation, etc. With so many students enquiring about the same thing, answering them all can be challenging!
And yet one cannot neglect them as anyone of them can be a prospect if they meet the admission criteria. This is when a chatbot shines. It is easy to build and easy to use too. With automated responses to the questions, the student is helped exactly when they need assistance.
Students can very well have a chat as per their convenience. This is very useful especially to cater to students living in different time zones. Moreover, the best chatbots for higher education serve yet another purpose. It gathers lots of data related to students and their questions. With time, the university can gauge what sort of common concerns students face to make significant changes in the operations.
Ditching the traditional landing pages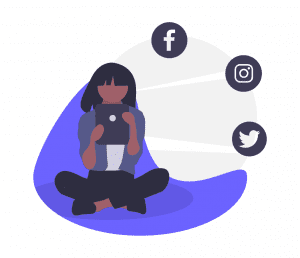 Universities have been using traditional landing pages for the longest time now. But chatbots for college admissions can be leveraged to run  PPC campaigns. Essentially, the bot can be deployed on social media like Facebook, Instagram and Google to capture prospective students. Thus, one can attract potential students with an effective and engaging manner. 
What is in store for you?
Quick response to students: 
Chatbots for student admissions make sure that every query is resolved within no time. Students generally have to wait for days and weeks before they get a response from universities. It is natural that with a lot of questions, answering them can be tough. But chatbots make this process very simple. Moreover, since there isn't any person answering the questions, multiple queries can be solved simultaneously. This can be leveraged in peak admission times when the university is swamped with requests. So if you would like to see how it works, take a look at our templates.
Hassle-free student admissions:
There is a lot of time and effort that goes into the admission procedure. Students have to wait for hours too for getting their details filled and enrolling in a course. Chatbots cut to the chase and simplify the admission procedure. Click To Tweet Right from online registrations to getting selected into the course we have got you covered. You can also get a customized bot made from us for any specific requirement. For instance, if you wish to make a bot that gives orientation to students or a bot that screens candidates for enrolment, we are happy to help!
On-campus student support:
Provide ongoing support to students round the clock with chatbots. As the students come to your university from a different state/country, they might need assistance to settle down in your campus. A chatbot provides them with all the important information they need to get comfortable at the campus. Students can also actively share their problems with management through a quick chat. 
Reduced overall expenses: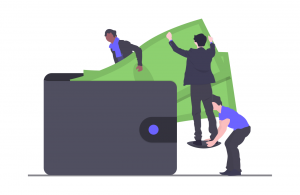 You end up saving a lot of money when the chatbot takes online interviews on your behalf. Moreover, you don't have to worry about administration staff who will carry out the manual registrations and admissions. As all of this is done by the bot. With a fraction of cost, you get 2x results.
Final Take 
As chatbots have revamped a host of industries, it is not surprising that it is helpful for colleges and universities. From helping students to navigate through the university to mapping them with the right course, the bot does it all. The capabilities of the bot are not limited and you can easily customize it as per your choice.
Want to build a bot for your university? You get to choose what the bot does. Connect with us and let us build it for you!