Hybrid.Chat is back with yet another exciting feature that will make deploying a bot incredibly easy! These new features are introduced during the times when a lot of businesses are forced to take their business online. Thanks to our features, they can very well do so with little to no assistance. 
Our team has been working relentlessly amidst the Covid-19 pandemic to roll out some interesting features for you. Here is what is new with the UI update. 
Check deployed bots and create a new bot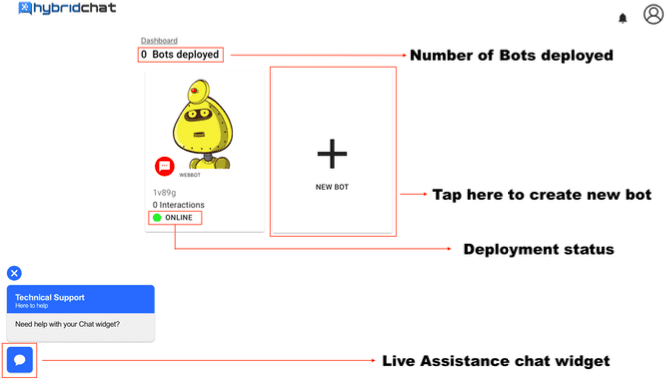 You can see the number of bots deployed from the dashboard directly and also create a new bot if needed.
To create a new bot click on "NEW BOT" tile and select from our template gallery. The template gallery has a host of options to choose from and myriad categories for different industries.
Select a Script from Template Gallery
Choose from the list of templates available or search for the template of your choice! 
Deploy a bot from the template gallery by choosing from a variety of different templates. The categories are Lead Generation, Customer Support, User Engagement, Feedback and Survey, Agency Chatbots, Live Chatbots, E-commerce Chatbots, and WhatsApp Chatbot, respectively. All you have to do is to choose the template and then edit the script as per your requirement. With a few quick steps, you are good to go!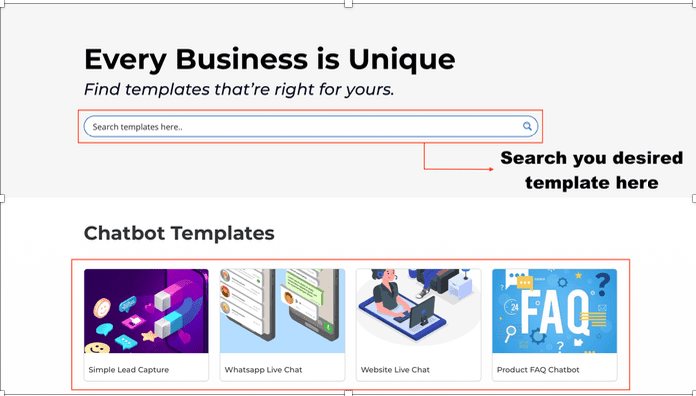 Multiple Publishing Options
After choosing the template you can select the page on which you would like to publish the bot. It could be a web chat widget, landing page or a blog post.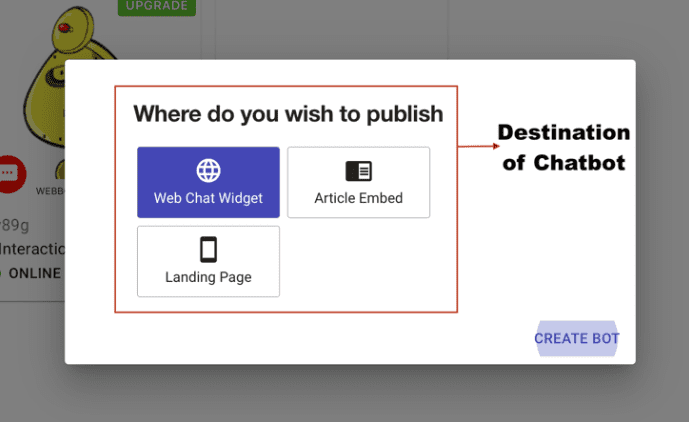 After selecting your desired bot you can click on the bot tile to edit it and generate it's embed code.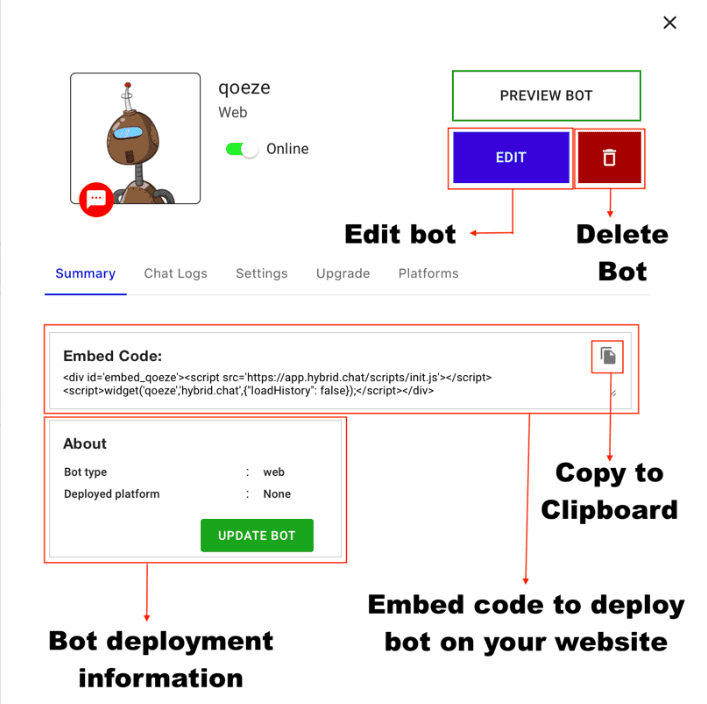 Check whom your bot is interacting with
The interface enables you to directly check the number of conversations as well as the chat logs. You can check in real-time the conversations your bot is having! The statistics also help you understand the engagement on your bot so that you can strategize accordingly.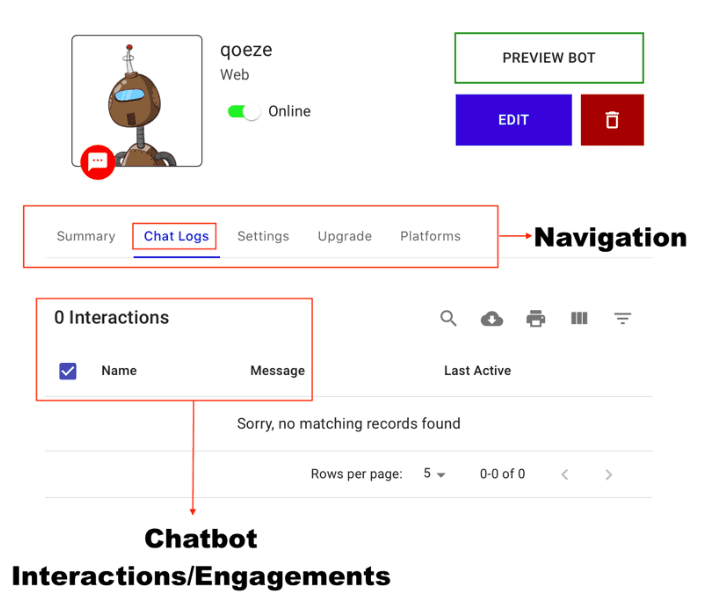 Chatbot Preview, customising look & feel, chatbot position and choosing an avatar
Customise the name and blurb, positioning of the widget as well as the welcome message and decide the look and feel of your chatbot.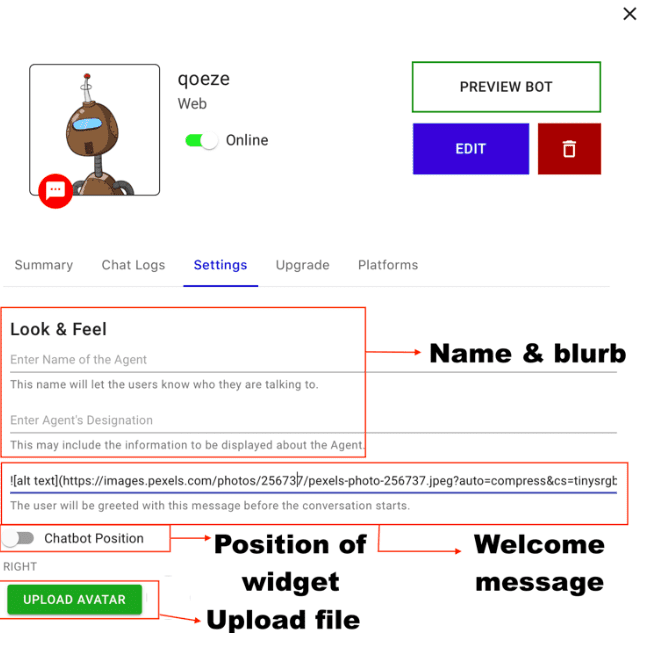 Preferences, Delay, Custom Email and Autohide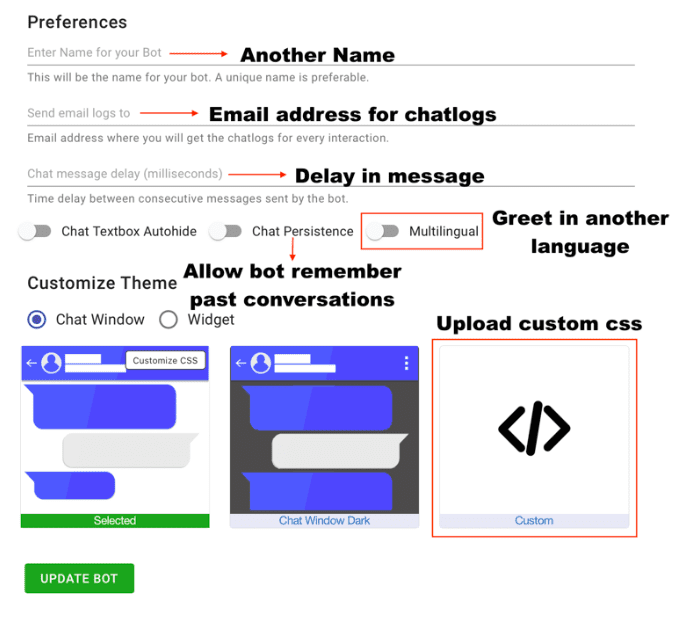 Next up are your bot preferences such as its Name, E-mail on which the chat log will go, and delay time in milliseconds etc.
Seamlessly connect the chatbot to a messenger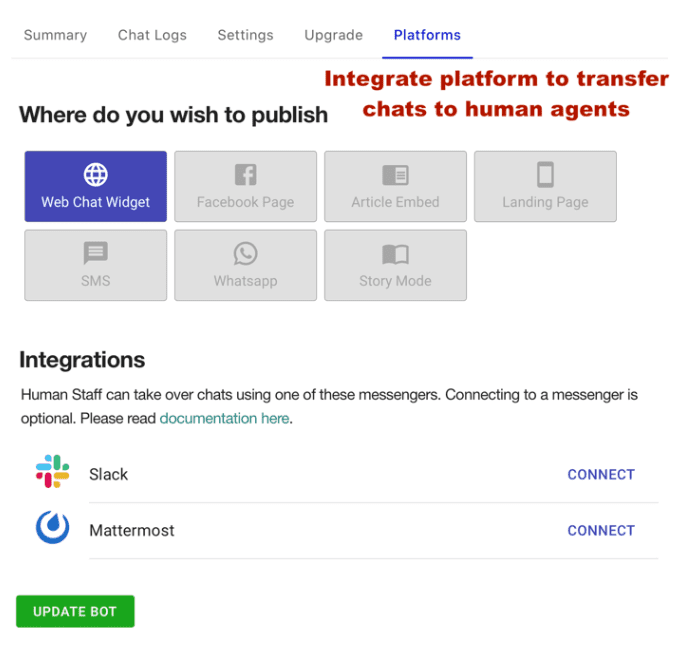 The platform integrations help you transfer chats to the agents in no time!
Choose a plan and customise it
You can change your plan and customise it with add ons such as more conversations on an ongoing plan and the like.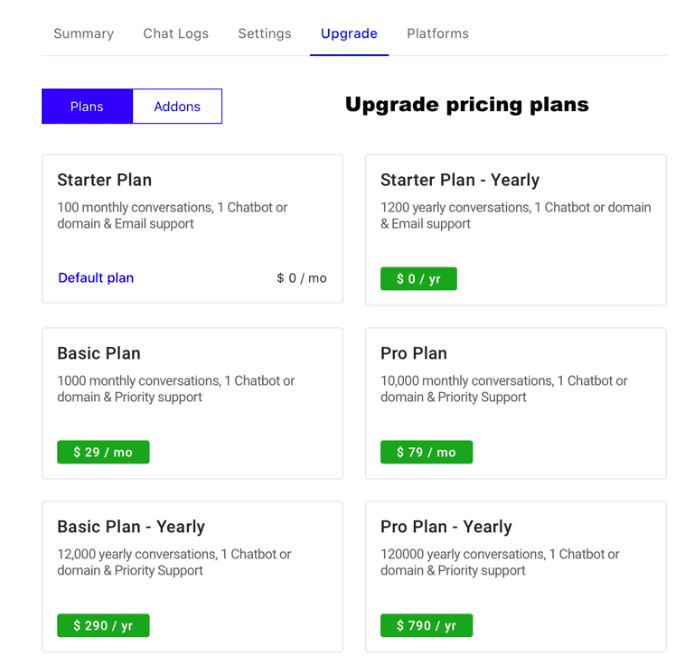 In short, the new UI is here to make deploying a bot super easy and fun. You don't have to know any coding to build a chatbot and yet you can have a fully customised bot that matches your brand style.
This is what we have for you in our latest feature update. We hope you like the features and encourage you to try our platform to automate your business interactions.