Connecting to Slack
In this section, we go over the steps to be taken to connect the Chatbot or Live Chat widget with a Slack Workspace for Bringing Humans (Human Handover) to the Conversation.
Configuring the Slack Connection in Hybrid.Chat
Log into the Dashboard and click on the Bot or Widget you wish to connect with Slack.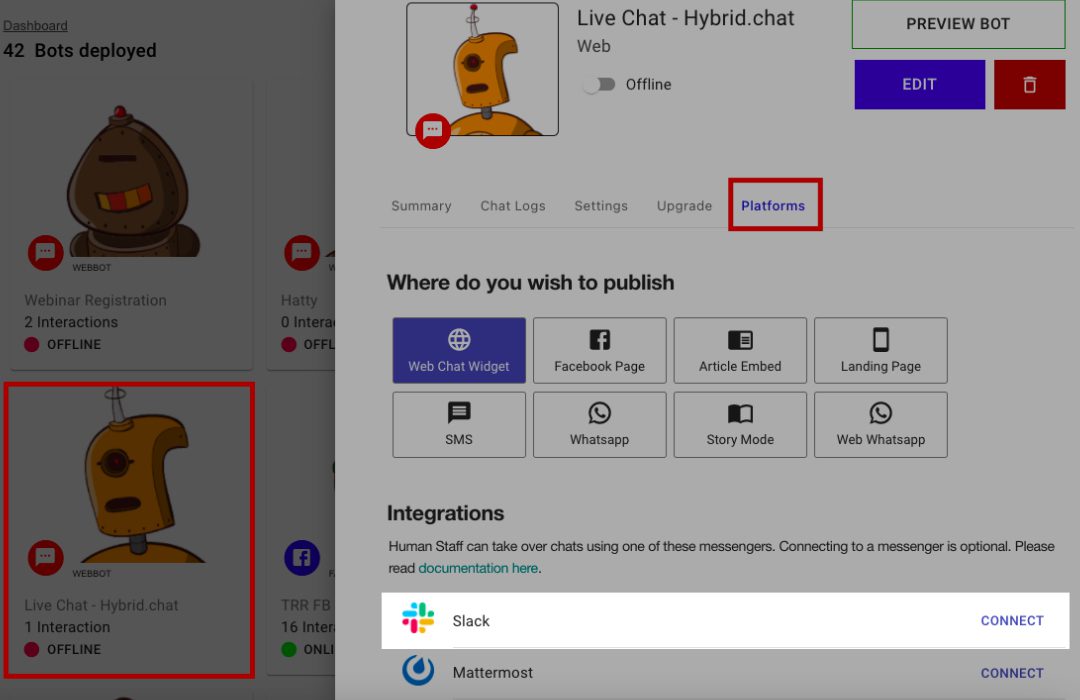 Navigate to the Platforms Tab, scroll down to the Integrations section and click on Connect for Slack. This will prompt you to login/grant permissions to the Hybrid.Chat Slack App.
Once done, you will be then prompted to choose an Index Channel or Create a New Channel for the same. The index channel on Slack is the channel in which all incoming live chats will appear.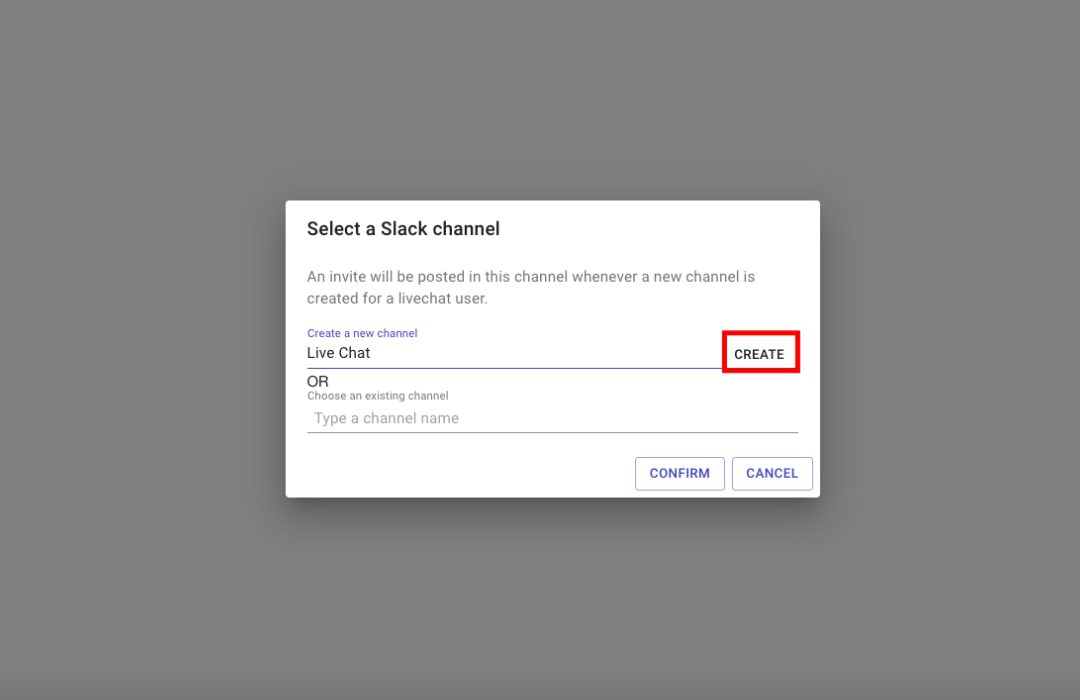 After confirming (after creating a new Channel or using an Existing one), the bot will auto-update.
Joining the Conversation on Slack
When a user clicks on Connect, the bot will ask for a couple of details and then hand the conversation over to the Slack Workspace.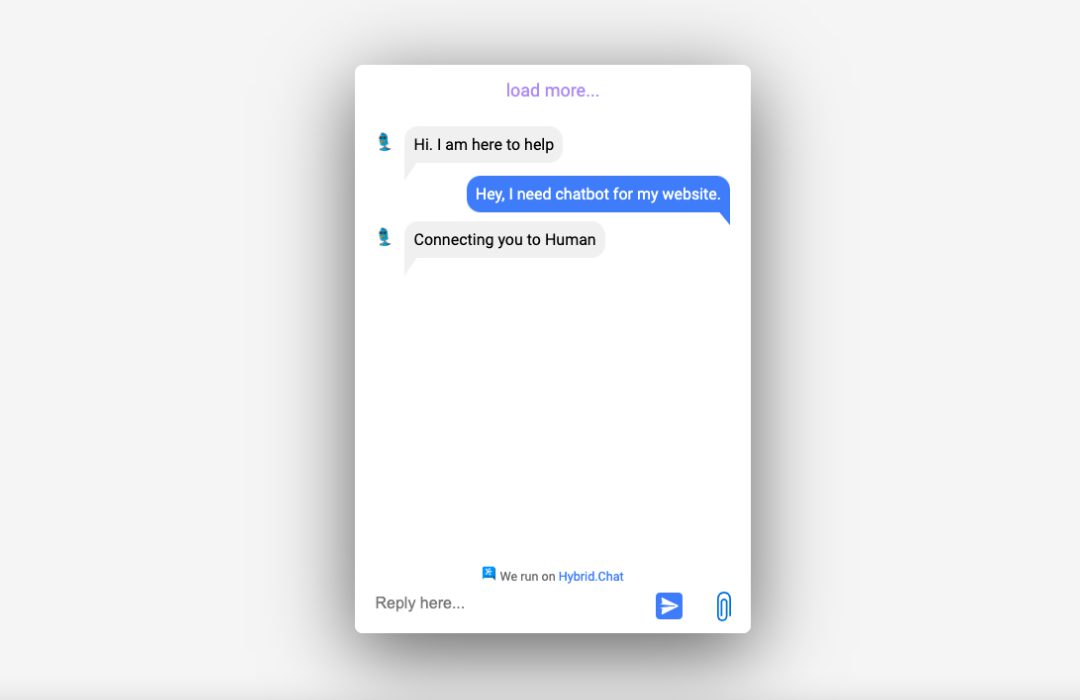 All incoming chats will be shown here as soon as they are requested. By clicking on the link, any team member who has access to that Channel will be able to join the conversation and reply to the User.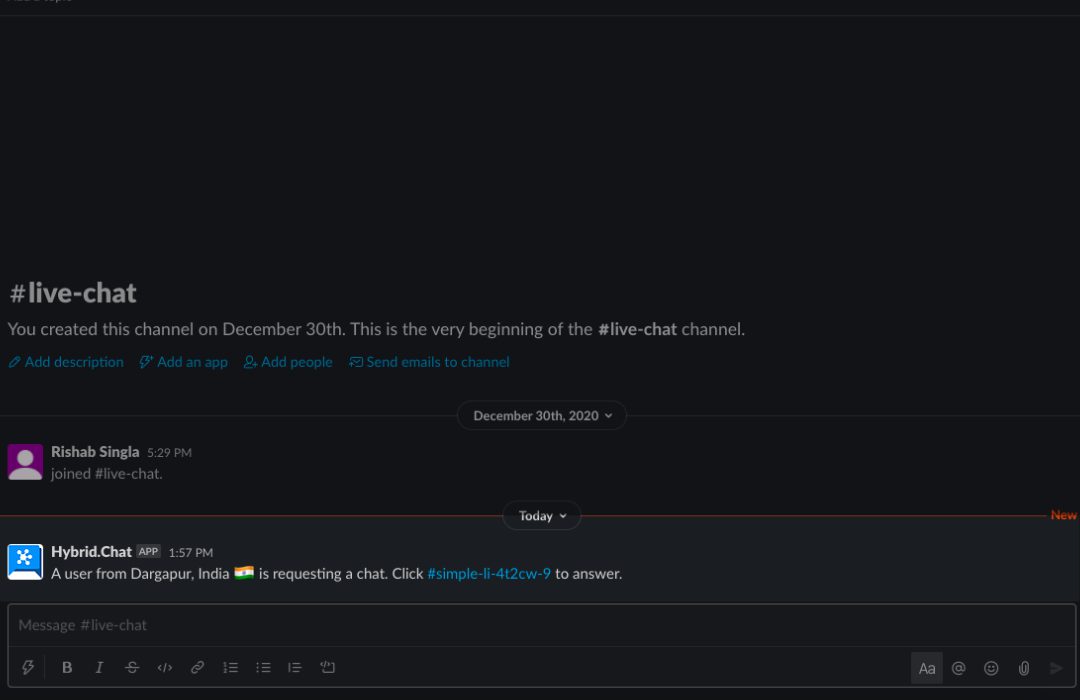 The handover of Conversations to Slack can also be programmed as a fallback to the chatbot - if the bot cannot understand what the User is typing, it will automatically hand the conversation over.