The Ask Section
This section holds the most powerful blocks of our engine and can primarily be used to configure the chatbot or Live Chat widget to ask the user questions or prompt them to enter an input.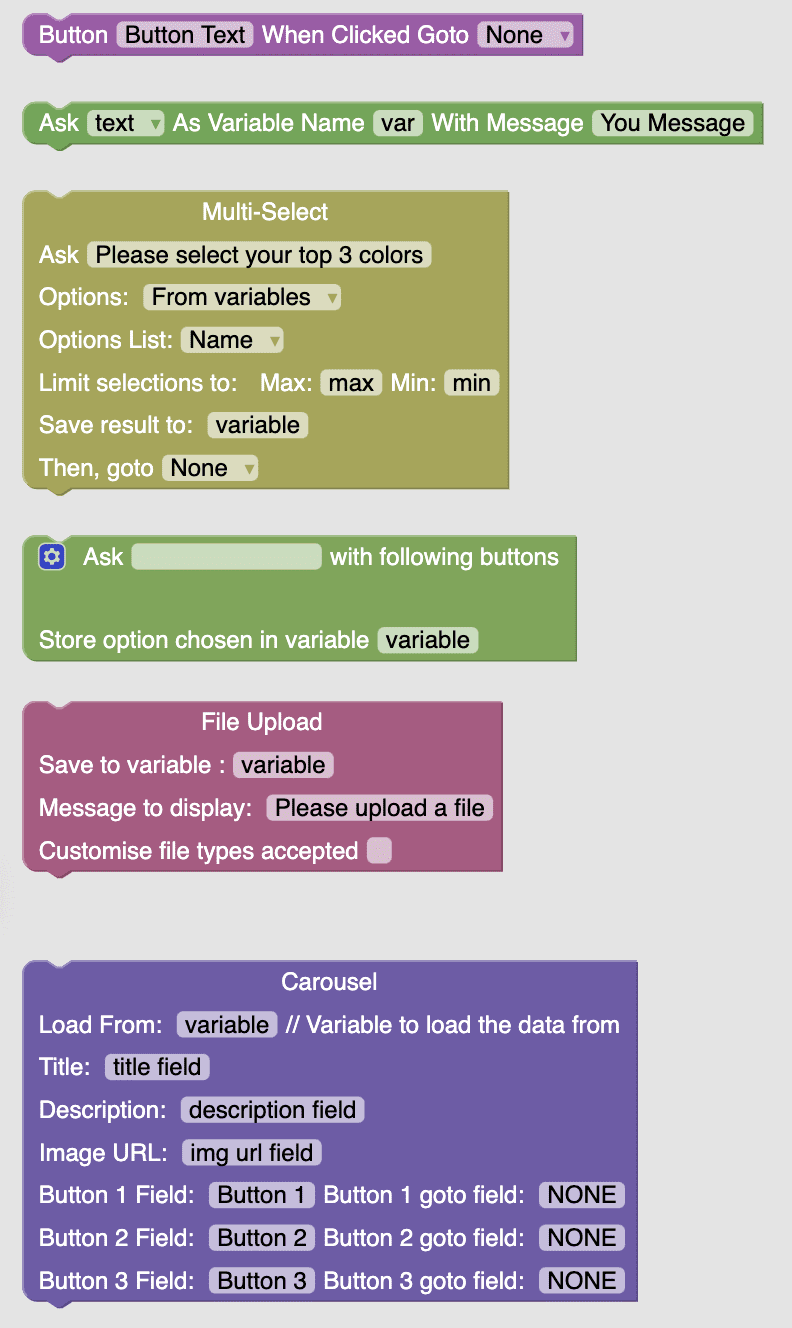 ‌
A. Buttons: As the name suggests, this block is used to add buttons in your flow.
B. Ask: This block is used to ask on-point questions and store the answer as a variable to use that var in the later stage of the flow.
C. Multi-select: Use this block to add multi-select answers or to remove restrictions on choice.
D. Ask with buttons: This block is probably the most powerful Ask/Question block. If you want to route the conversation to multiple directions making any question a pivoting point, this block is what you need.
E. File Upload: If your chat script demands media, doc, or some other file from users then this block is your go-to block.
F. Carousel: This block is probably the best block in terms of aesthetics or spicing up your chat script with some interactive display of products.