The proliferation of Healthcare Chatbots is bringing about a disruption like never seen before. It is with the introduction of ground-breaking tech like AI that chatbots have become more sensible and empathetic to serve user needs. From being a quick health facts expert to booking appointments and reminding users about their medicine schedule, these chatbots have got it all covered.
The healthcare industry has recently seen a surge in the use of chatbots for engaging patients. In fact, in the U.S., most of the hospitals have already realized the potential these chatbots hone and have started using them for better patient engagement and medical support. 
In this blog, we are going to explore all the use cases of Healthcare Chatbots. Additionally, we will also walk through how chatbots can bring a new flavor to a user's life or healthcare practice by acting as a personalized and smart digital assistant. 
Monitoring Health
How exactly do chatbots monitor health? Well, the most prominent example is the new age smart wearable devices that allow you to know your vitals, how many calories you burned, the steps you took, and things alike. 
Healthcare as a profession requires to be live 24*7*365 days a year, and this is where chatbots help. They are available 24*7 whenever you need them. They are equipped with carrying out conversations where user intent is easily identifiable. So, if your purpose is to solve the patient's query in a simple and straight-forward manner, then the bot can easily take over and supplement.
Take, for example – Reminding you about your daily medicine intake, pushing you to follow your healthcare regime, updating you about your vitals, or taking your meals on time, for that matter. Many hospitals and healthcare professionals these days have understood this pain point and are using chatbots for supplementing the tidbits of their job.
Chatbots maintain a conversational environment and nudges the patients to stick to the doctor's advice. Therefore, we may say that monitoring health and helping users manage their regime to achieve health goals is one of the most significant advantages of having a chatbot in healthcare. The crux is, life moves too fast, everyone is busy and often don't find time to take care of or even remember their healthcare regime. This is where the bot comes in and reminds users to take necessary actions. 
Being a data hub and information source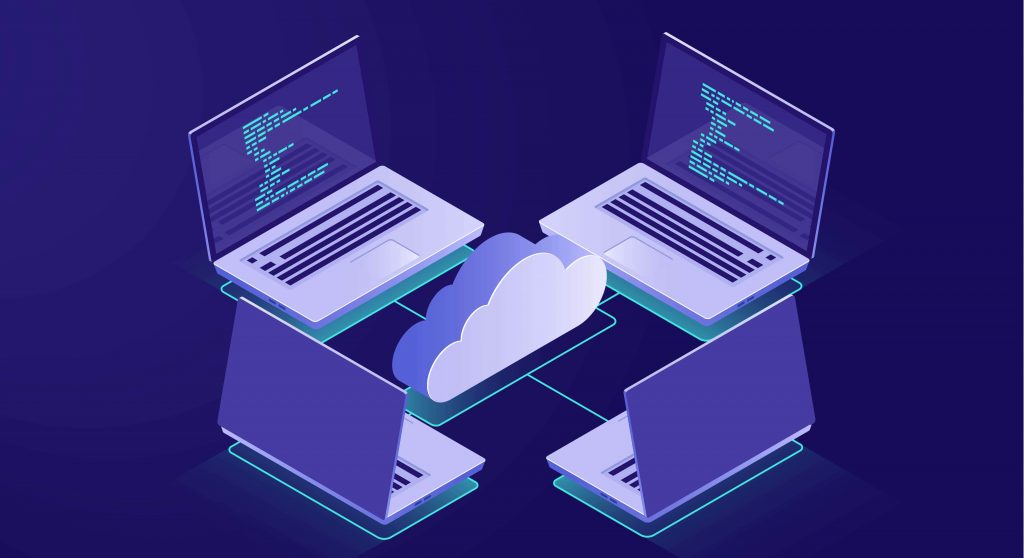 An emergency is the next name for healthcare. Healthcare professionals will be able to understand better how emergencies happen, and any delay or unavailability of the right information at the right time can lead to a big blunder. Just imagine how easy it would be to type-in patient details and getting their health history in a fraction of second?
Sounds enthralling, right? Chatbot in healthcare can supplement fast diagnosis and treatment by being a data hub for healthcare professionals wherein they can track the history of their patients and provide timely medical support.
Many hospitals and healthcare professionals have understood this lacuna and have started using chatbots for internal record keeping. The information on allergies, past test reports, administered medication, everything is immediately receivable and proves to be quite time-saving. 
Being a personalized smart guide
Today's is the Google generation. Most of the users, before visiting a healthcare professional, browse and try to understand their condition better. Many a time, it is to understand the degree of seriousness of the ailment and many times to understand what they might be facing. But, imagine how difficult it would be to browse through several websites and webpages to get to a valid conclusion?
In the scenario mentioned above, what if the patient looking to understand his ailment better, clicks on a website, and finds a chatbot trying to understand his condition and make his search easy? What if the chatbot, after knowing the patient's symptoms, can offer suggestions on the plausible causes? What if the chatbot also suggests which healthcare expert can diagnose the situation and recommend the required medication?
This is how a chatbot in healthcare can become a personalized smart assistant and help individuals understand medical conditions, suggest the right experts, and book appointments. Having such a chatbot who carries out such functions will not only help the patients but also create credibility towards your brand. Chances are, if the bot can help them find their way, they will most probably visit your practice for a diagnosis.
Another place where such chatbots come handy is answering general health queries like "How long does viral fever last," "How to find out blood group," or "How to use a nebulizer?" etc. 
As per stats, 59% of people said that mHealth had changed the way they seek information on health issues. So, despite waiting for a doctor to answer small health queries, patients can have a chat with these chatbots and get access to credible and fast information.
Scheduling Appointments
Another great benefit of having a healthcare chatbot is getting a rest from the manual work of taking and tracking appointments. 
The chatbots act as a primary guide to the patient and allow them to book an appointment in a matter of seconds. This feature does away with the need for calling the hospital to check the doctor's availability and holding the line to get a revert. Moreover, the chatbots maintain internal records as per the available timing of the doctor and fix an appointment in a fraction of seconds. Another great benefit is keeping track of follow-up appointments and total visits. 
Understanding health trends and facilitating decision making
Healthcare chatbots can be better leveraged to understand health trends and make strategic decisions. Such chatbots act as the primary point for patient interaction. They understand symptoms, provide guidance, and book appointments. In this process, they happen to collect invaluable data like the patient name, age, problems, frequency of visits, and things alike. Such data can be used by healthcare professionals and hospitals to understand common health problems, surge in their incidences, and conduct research. 
Let us take, for example, if the chatbot receives queries, most of which are redirected towards a cardiologist. Such data can be used to boost awareness about cardiac health and maybe even help in workforce planning. 
The essence is that such chatbots are equipped to collate data which can be used to formalize weekly, monthly, or annual reports, and used for strategic decision making. 
Being an E-Counsellor/ Guide
As per studies, talking to a non-human entity can prove to be essential in restoring mental health. This is another hugely accepted use case of having a chatbot in healthcare. Additionally, Chatbots act as 24*7 available patient listeners and resonate a sense of security when it comes to mental health and related sensitive topics.
The first psychotherapist chatbot, Eliza, worked on the simple algorithm of asking more details about what a patient recently said. For example, if a user said,
User: I don't feel very well.
Eliza: You say you are not feeling well? Tell me more about it?
Sometimes, what a patient direly needs is being able to talk to someone who wouldn't judge them and be available to listen to them anytime. Since chatbots are not humans, psychological patients find talking to them very simple, which acts as a very powerful palliative to restore mental health.
The Bottom Line
Chatbots are the future. They are smart and can be trained as and how required. They can be knowledge hubs, and with technologies like AI, be trained to understand chat trends and other analytics. The use cases of healthcare chatbots can act as a great supplement to better manage and save time. Ultimately, this time can be invested in more fruitful places. There is an imparity in the number of doctors and patients, and this is where the chatbot comes into the picture. Sure, they can never replace human counterparts, but can surely take care of straight-forward tasks and credibly share work burden.