We are constantly working on improving customer delight for your business and are excited to announce our new feature! Get the documents that you want from your users with our all-new File Upload Feature. 

If you have missed the previous feature update then click here.
With this feature, you can now enable users to upload specific files such as their resume for a job application or a receipt of an order from your e-commerce website. This essentially makes it easy for the users to upload any relevant documents without having to leave the chat window.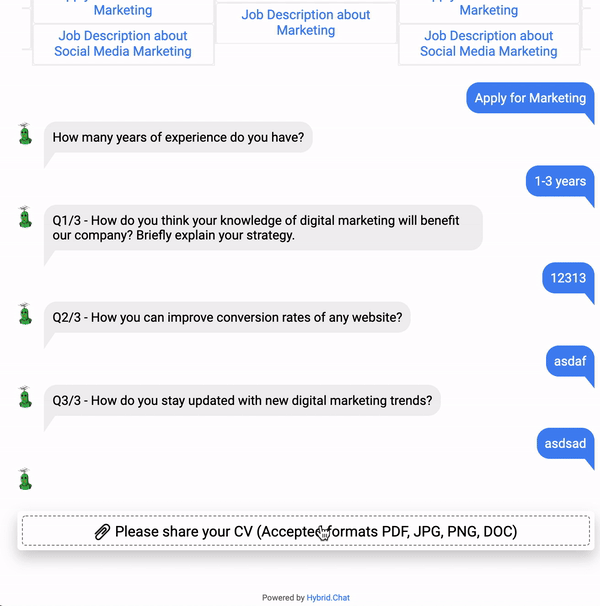 Moreover, it also saves a lot of your and the users' precious time as all the necessary documents can be uploaded within the chat. 
To learn how, take a look at the documentation here. 
We hope the File Upload feature will add immense value to your chat flow and help you gather user information faster. 
See you soon!